Three Kalamazoo College faculty members from the English, music and political science departments have been awarded tenure.
The tenure milestone recognizes excellence in teaching, scholarship and service to the College, and signifies its confidence in the contributions these professors will make throughout their careers.
The following faculty members were approved by the Board of Trustees for tenure and promotion to associate professor: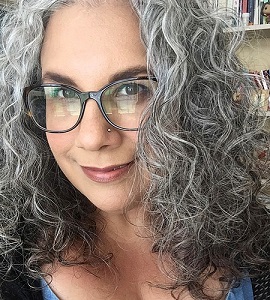 Arcus Social Justice Leadership Assistant Professor of English and Co-Director of Critical Ethnic Studies Shanna Salinas
Salinas teaches 19th, 20th and 21st century American literary and cultural studies with an emphasis on American race and ethnicity. She received her bachelor's degree in American literature and culture with a minor in Chicana/o Studies from UCLA; and her master's degree and doctorate in English from UC Santa Barbara.
Her published work includes "Raced Bodies, Corporeal Texts: Narratives of Home and Self in Sandra Cisneros' The House on Mango Street;" Critical Insights: Virginia Woolf and 20th Century Women Writers, 2015; "Coloring the U.S.-Mexico Border: Geographical Othering and Postbellum Nation Building in Kate Chopin's The Awakening (Studies in American Fiction 41.1, Spring 2018); and "For the Pleasure of the Chicanx Poet: Spatialized Embodied Poetics in Ana Castillo's My Father Was a Toltec," New Transnational Latinx Perspectives on Ana Castillo, ed. Karen Roybal and Bernadine Hernández (forthcoming, Pittsburgh University Press).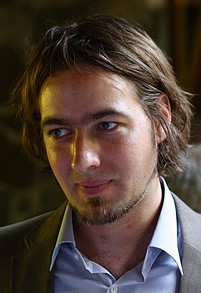 Assistant Professor of Music Beau Bothwell
Bothwell has taught courses in ethnomusicology, music theory and music history since completing his Ph.D. in musicology at Columbia University in 2013. He received B.A.s in music history and ethnomusicology/jazz studies from UCLA, and previously taught at Columbia, the Juilliard School, the American University in Beirut, and the New School.
Beau's research addresses the music, media and politics of the Arabophone Middle East and the U.S. He has published in a range of venues, and co-translated (with Lama Zein) Ali Kisserwan's two-volume analysis, the Compositions of Mohammad ʿAbdel Wahab for Umm Kulthum. He is also co-chair of the Society for Arabic Music Research, President of the Michigan Festival of Sacred Music, and founding co-director (with Ahmed Tofiq) of the Kalamazoo College Middle Eastern Orchestra, the Bayati Ensemble.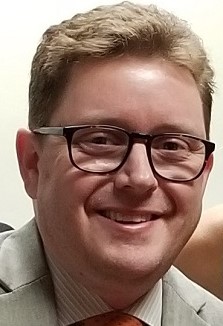 Assistant Professor of Political Science Justin Berry
Berry teaches Introduction to American Government; Race, Law and U.S. Politics; Constitutional Law; the Presidency and Congress; and Voting, Campaigns and Elections. He earned a bachelor's degree in political science from Villanova University, master's degrees in education and educational leadership from Loyola Marymount University and Fielding Graduate Institute respectively; and a doctorate in political science and international relations from the University of Southern California.