Welcome to the Hive
Who We Are
Kalamazoo College is a vibrant campus of curious, driven and lively students—all dedicated to improving themselves and the community around them. This shared mission enables students of all backgrounds to learn, explore and flourish alongside one another in pursuit of lifelong learning.
K is not only a school that changes lives, it is a school that changes with the lives of our students. Everyone is encouraged to bring their whole self to campus, share their experiences and leave a legacy that improves K for future generations.
20%
First-Generation Students
What We Do
Living at K
Come live at the most beautiful campus in Michigan! Located near downtown Kalamazoo, the College offers a small school environment within a vibrant urban setting. The student body is close-knit, with 63% of students living on campus and the majority of off-campus students living within four blocks. K's residential living and dining services offer a variety of sleeping and eating arrangements so that students can comfortably immerse themselves in their education.
Have Fun at K
With over 80 student organizations and weekly campus events, there is always something abuzz! No matter your interests there is something on campus for you: clown around with Cirque du K, embrace your inner thespian in a campus production, get moving in our fitness facilities, compete on one of our athletics teams, show off your dance moves at Frelon, or even play blackjack with President Gonzalez at our annual Monte Carlo celebration.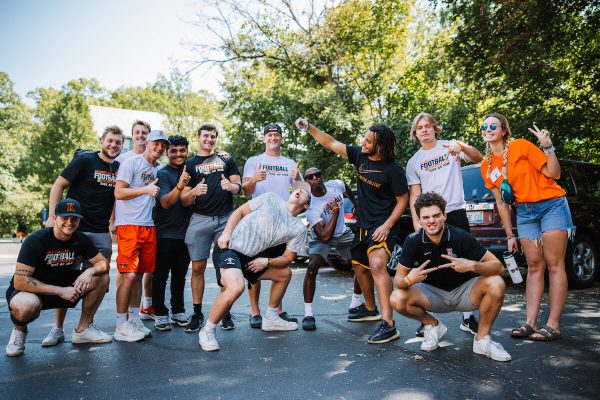 Grow at K
Kalamazoo College alumni go on to have extraordinary careers as leaders in their respective fields. This trajectory begins the moment you move in, as there are countless opportunities to work on campus and take on student leadership roles. However, you are not alone in your journey; K staff and fellow students provide academic support and career services every step of the way. You can also tap into the K legacy with mentoring opportunities from our alumni network to help you land that first post-K job.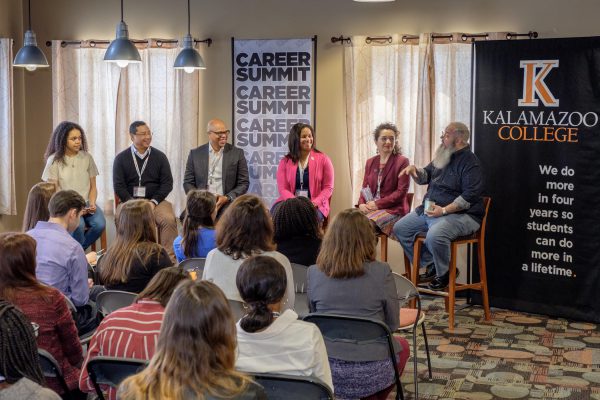 What's the Buzz on Campus
Follow @KalamazooCollege on Facebook and Instagram and @KCollege on Twitter to stay up-to-date on all the action in the Hive!