Travel + Leisure Magazine  — a Time Inc. publication offering tips, news and information about destinations around the world — has named Kalamazoo College the most beautiful campus among colleges and universities in Michigan.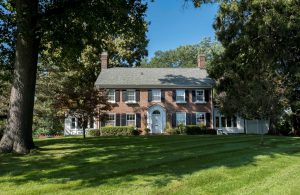 The article describes college campuses in each state as picturesque resources appreciated by nearly everyone in each college town, and not just residents, students, faculty, staff and alumni. They're also worthwhile destinations for travelers.
"Kalamazoo College is probably best described as pleasant," its article says of K. "Understated but attractive red-brick buildings make up the majority of campus structures: Hodge House, the president's residence, is a good example."
K is located about 140 miles from Chicago and Detroit. The Kalamazoo-Portage metropolitan area has 335,000 people, making Kalamazoo feel like a large city with the intimacy of a small town.
If you'd like to see our campus for yourself, find your opportunities for visiting Kalamazoo College or take a virtual tour today. You can also find directions to campus and information on lodging and dining nearby.