Personalize your education with the K-Plan
At Kalamazoo College, we offer more in four years so you can do more in a lifetime.
Your K-Plan is the four-part, personalized education journey you chart throughout your time at K. Rooted in excellent academics in the liberal arts and sciences, the K-Plan integrates your classroom learning with intercultural experiences, hands-on practice and independent scholarship.
Building your K-Plan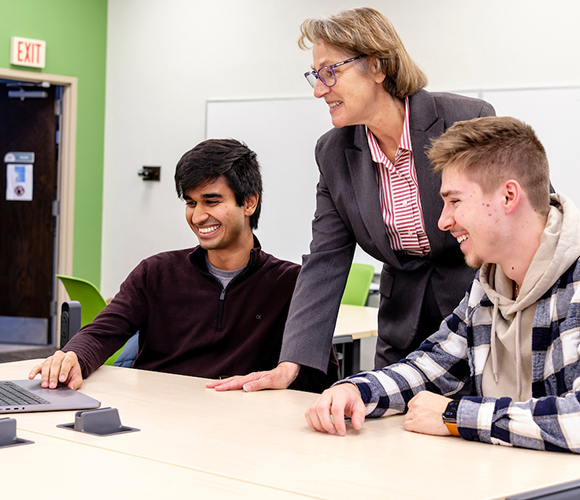 Excellent Academics

Our flexible curriculum allows you to explore your interests or immediately dive into your existing passions. Be a physics major with a history minor or a psychology major with a concentration in community and global health. With minimal general education requirements, no pressure to declare a major until your sophomore year, and 31 majors, 22 minors and 13 concentrations to choose from, you will have the time and opportunity to find your niche—or niches!

While you are figuring out what academic path is right for you, you will benefit from the close mentorship and guidance of your faculty, staff and academic advisors. As a liberal arts college with an 11:1 student-faculty ratio, you and your success is our number one priority.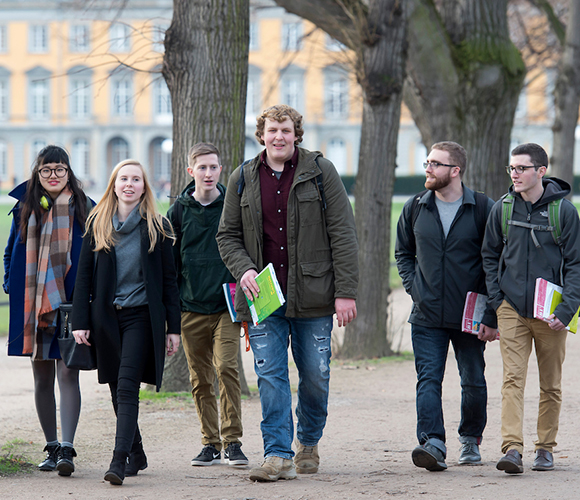 Study Abroad

K has been setting the standard for meaningful, immersive study abroad and away experiences for over 60 years. Each of our 50+ unique programs across 25+ countries fully integrate you into your new community through local partnerships with universities, including language and culture courses; guides and host families; college-organized trips; and internships and research opportunities.

These international and intercultural experiences are a life-changing opportunity for you to gain a global perspective and broaden your horizons, which is why we try to make studying abroad as accessible as possible. All your K financial aid and credits will fully transfer so that you can study away for one, two or even three terms while still graduating on time and on budget.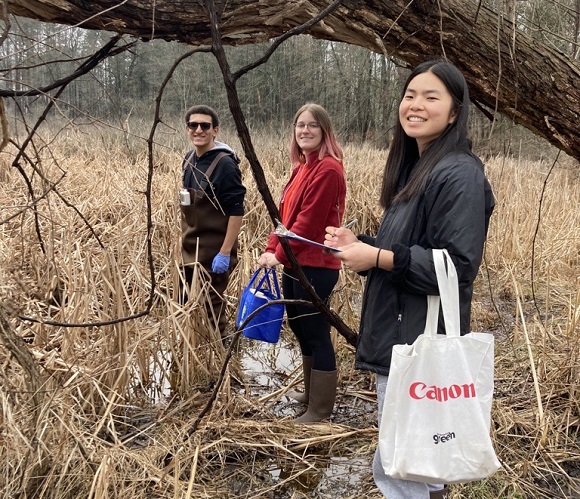 Experiential Education

Getting you out of the classroom and into the world is central to the K experience. By connecting your studies with their real-world applications, you are better equipped with the knowledge, skills and confidence to thrive after graduation and throughout your career.

This hands-on learning is integrated throughout your four years on campus, manifesting in career development internships, undergraduate research, civic engagement and community partnerships, service-learning courses, social justice work, and on-campus leadership positions. By learning with and from your communities, you will gain a richer understanding of how to apply yourself professionally and be a conscientious member of our diverse world.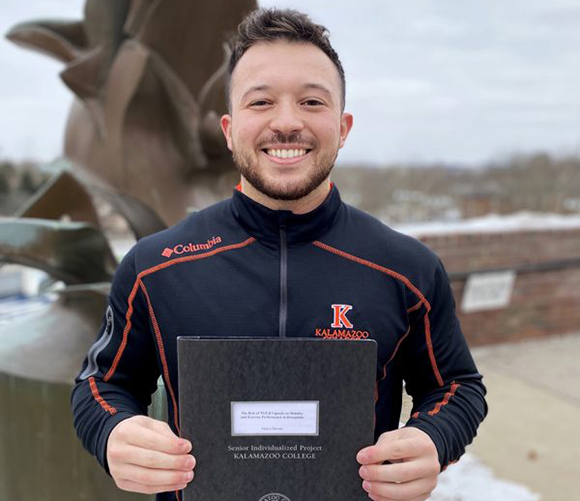 Senior Integrated Project

Your K-Plan culminates in your Senior Integrated Project (SIP), a capstone experience that brings together all the knowledge and skills you have gained while at K. Your SIP gives you a chance to design your own in-depth project that aligns with your personal and professional passions. Over the course of a term or two, you take your project from an idea all the way through to its completion, typically in the form of a graduate-level thesis, creative work or performance.

Completing your SIP demonstrates that you have the critical thinking, communication, time management and creative skills to execute your vision. These competencies are extremely valuable—in the workforce and in life—and having your SIP as evidence of your abilities sets you up for success after graduation.
Where Can Your K-Plan Take You?
Dongkeun Jeon '16
"Professors allowed me to explore many options and extracurricular activities along with my interest in entrepreneurship. There was the rigorous homework, and yet professors gave me a lot of permission and flexibility to pursue my interests…"
Throughout your K-Plan, you will develop the vision to dream big, the initiative to meet your goals, and the innovative spirit to do it unlike anyone else. These skills are what make our alumni exceptional leaders and entrepreneurs.
Dongkeun Jeon '16, an international student from South Korea, took this entrepreneurial spirit into space, literally. After he graduated, Dongkeun founded a brewing company that quickly became the highest-selling beer in convenience stores in Korea. From nurturing support from investors and pitching partnership presentations to devising marketing strategies—like sending a can of beer into space!—he credits his success to the lessons he learned as an economics major at K.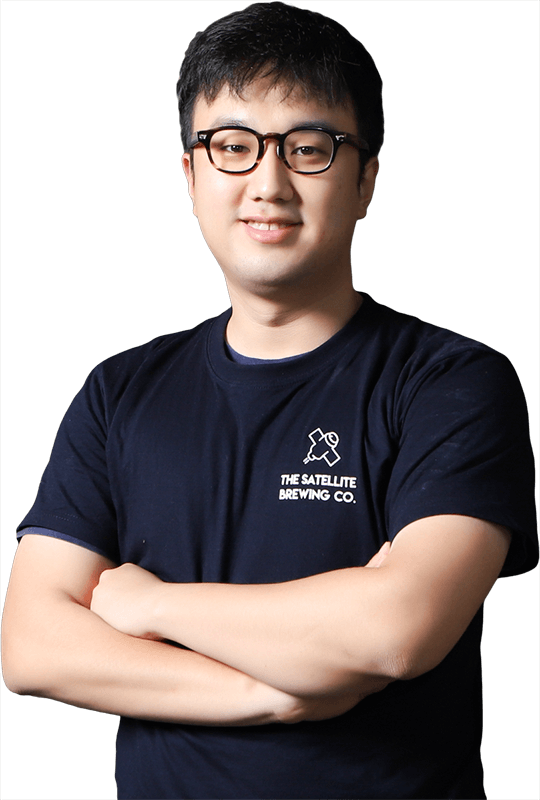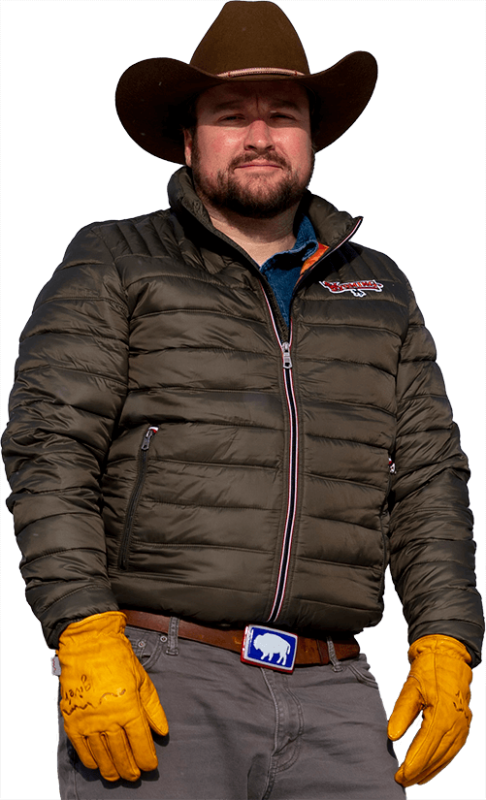 Nicholas Gann '12
"At K, learning to take a step back and be curious has served me well and taught me to meet people where they are, and that's opened a lot of doors for me."
The K-Plan is designed to broaden your perspectives and give you the curiosity to better understand our richly diverse and complex world. This empathetic, critical thinking gives you the adaptability to work with others and approach challenges holistically. 
Nicholas Gann '12, a political science K alum, has leveraged his K-Plan across industries, from collecting and distributing non-partisan information on political candidates for a nonprofit, to helping Olympic athletes be press-ready, to navigating Wyoming's tourism strategy through a global pandemic. His K-Plan prepared him to understand the perspective of others across social and ideological differences and meet people where they are so they can move forward together. 
Sonya Olds Som '94
"When I think of my undergrad, I think about a time of immersion and discovery and really being nurtured and exposed to so many different ideas and people. There were just so many interesting things to be a part of."
The flexibility provided in the K-Plan empowers you to explore your interests in all their forms. It further prepares you with the adaptability to navigate a world that is rarely straightforward and separated by discipline, and often presents unexpected roadblocks.  
Sonya Olds Som '94 took advantage of everything K had to offer, singing in the Bach Festival choir, acting in college plays, staying active in the Black Student Organization and taking classes in four languages. Her experiences with writing and performing ultimately led her to a successful law career. After focusing on employment and immigration law for several years at the associate and partner levels, the 2008 recession brought unexpected layoffs to her firm. This transition opened the door to a new career in executive recruiting with a focus on legal recruitment and diversity, equity and inclusion. Today Sonya serves as a global managing partner for one of the largest woman-led and woman-founded executive search firms in the U.S.