Since every student comes to K with their own unique interests and needs, no two students' K-Plan will look quite the same. You will have the flexibility to chart your four years at K in a way that is best suited for you and your growth. Below you can explore the timeline and milestones your K-Plan might include.
---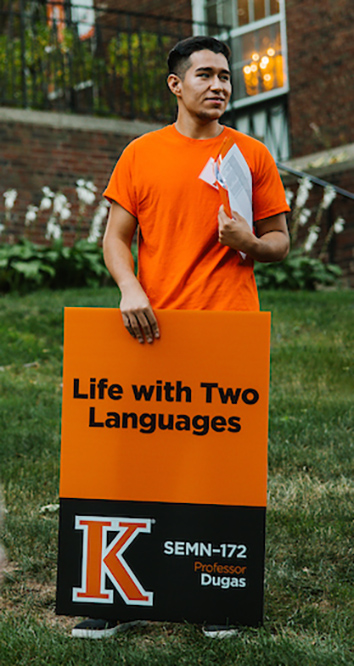 First-Year
Your first year is centered around acclimating to life at K and your newfound independence; honing your critical thinking, writing and communication skills in preparation for the rest of your college experience; and exploring your academic and social interests.
To familiarize you with K, the College offers a host of orientation programming and guidance, including LandSea (an optional pre-orientation wilderness experience), a summer common reading series, a five-day orientation upon move-in, first-year forums, a personal academic advisor and peer first-year experience mentors.
Throughout the year, you are encouraged to take courses in multiple departments across campus to broaden your thinking and explore your passions. In fact, the only required class is your first-year seminar, which prepares you for K's caliber of study.
Notable Milestones
---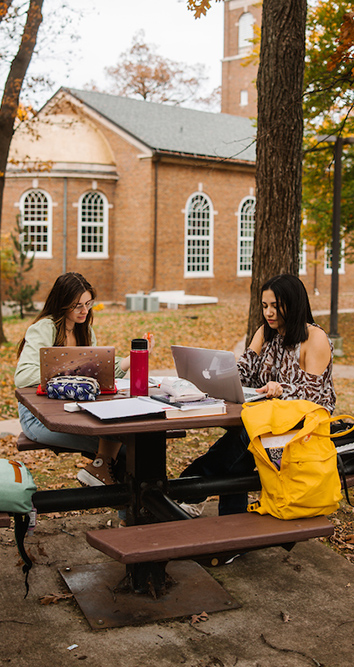 Sophomore Year
In your sophomore year, you will solidify your interests by declaring your major, taking on leadership roles, and further connecting your studies with their real-world application.
K is unique in how we encourage students to take on leadership roles early in their collegiate career. Go ahead and lead your favorite student organization, work as a civic engagement scholar, be a first-year mentor, or get involved with any of the programs you love at K and make them better!
Academically, we want you to continue taking courses you are passionate about, even after you declare your major(s) in the winter term of your sophomore year. We also encourage you to find ways to apply your studies outside of the classroom: register for a community-based course with the Mary Jane Underwood Stryker Center for Civic Engagement, get involved in social justice work at the Arcus Center for Social Justice Leadership, join K's environmental leader corps with the Larry J. Bell '80 Center for Environmental Stewardship, and find internships in your field with the Center for Career and Professional Development.
Notable Milestones
---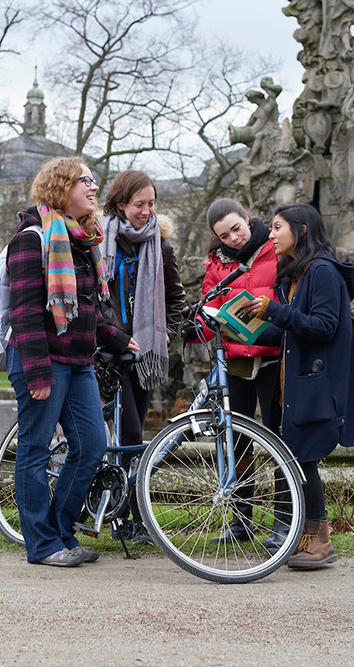 Junior Year
In your junior year, you will broaden your perspectives through meaningful intercultural experiences and learn how to apply your values and passions after graduation.
The majority of our students study abroad—for one to three terms—during their junior year, where they will travel the world, study at a local university and immerse themselves in their host country's culture. Students who elect to stay on campus often choose to take on advanced leadership roles, continue working with the Kalamazoo community or partner with their professors on their research.
In the spring, you will—in partnership with your Senior Integrated Project (SIP) advisor—officially announce your plans for your SIP. For many students this work will begin in the summer as they conduct research, complete an internship or begin working on their project.
Notable Milestones
---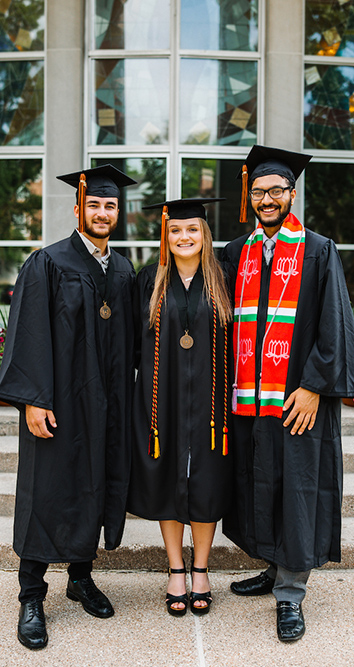 Senior Year
Your senior year is the time to bring all you have learned together, complete your Senior Integrated Project (SIP), reflect on your K-Plan, prepare for what you want to do after graduation and celebrate all you have accomplished!
You will spend your first term or two working with your advisor to complete and polish your SIP. The only other requirement in your senior year is the Senior Seminar, which teaches you how to apply your K-Plan after graduation. You are also encouraged to tap into our alumni network and continue working with the Center for Professional and Career Development and our grants, scholarships and fellowship office to prepare yourself for life after K.
Equally important, your senior year is a time to celebrate how far you have come since first walking on campus. Make sure to relish your last Day of Gracious Living, attend all your fun senior events and be present throughout graduation weekend. Congratulations, and we look forward to seeing how you turn your four into more!
Notable Milestones
---
Ready for more?