A Flexible Curriculum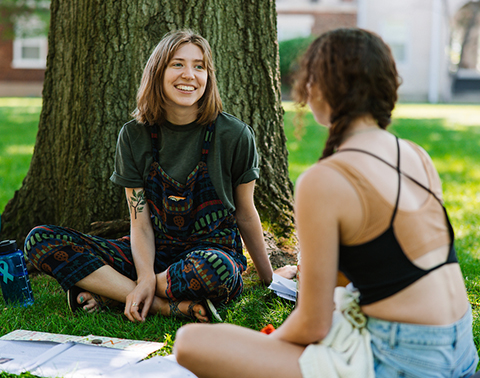 Take Charge of your Education
Already know what you want to study? Great, dive right in! Still searching? That is perfectly normal. You will have the space to find and dive deep into your passions, as there is no pressure to declare your major until the winter of your sophomore year.
And with 31 majors, 22 minors and 13 concentrations, we are certain you will find your niche. Or niches! K's open curriculum allows you to explore all your interests, with students often double majoring or minoring.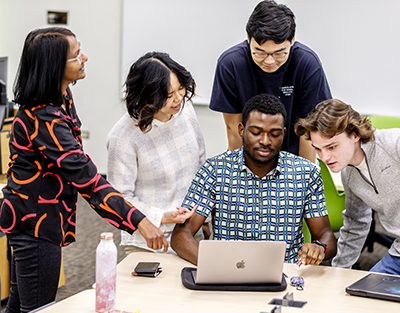 Live the Liberal Arts Experience
While you will have the freedom to design your K-Plan, there are a few components every student must undergo to ensure you graduate with the critical thinking, communication and intercultural skills needed to thrive after graduation.
Notably, every student must complete a Senior Integrated Project, demonstrate proficiency in a foreign language, take a credit's worth of physical education, and take three shared passage courses. However, even within these requirements, you have an abundance of choices. For example, for your first-year seminar you can choose from classes like Harry Potter Goes to College; Unraveling DNA; Truth, Lies and Politics; and Speaking Up for Justice.
Receive Personalized Mentorship
The journey is yours to choose, and K's academic support teams will guide you every step of the way.  Cheering you on will be an academic advisor who will mentor you from the moment you walk on campus, professors who are deeply invested in your growth, student support and tutoring services, and the camaraderie of your peers.