Major Concentration
---
---
Why Study Women, Gender, and Sexuality at K?
Learn about how gender and sexuality are socially constructed and how identity affects individuals' lived experiences.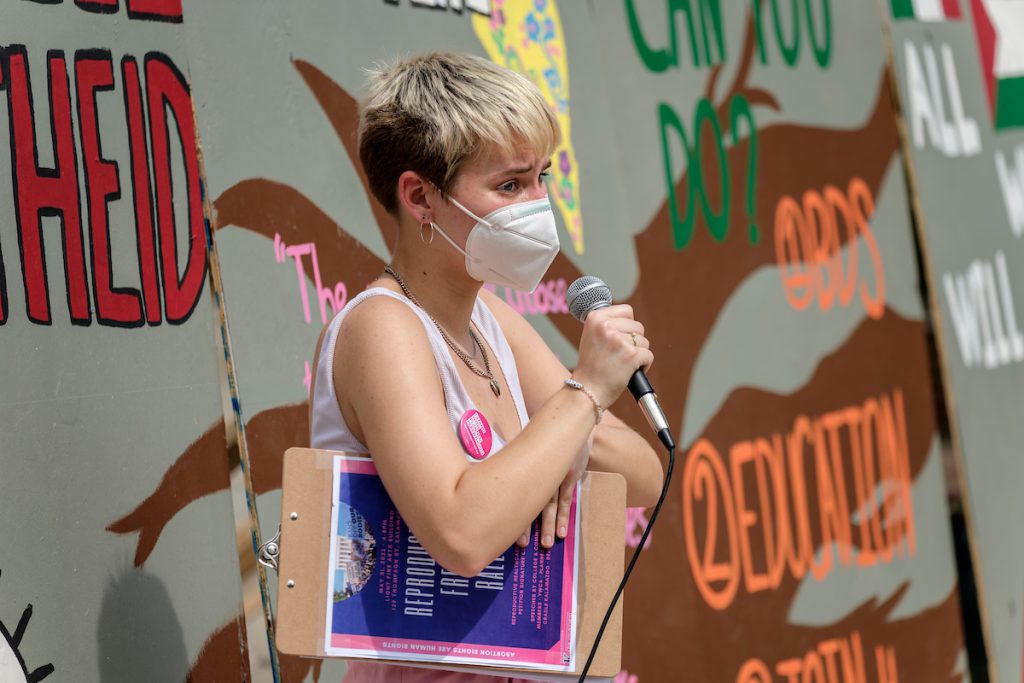 As a women, gender, and sexuality [WGS] student, you will explore the modern and historical issues that have affected women and queer, LGBTQ+ individuals and how these folks have responded to, rebelled against and internalized society's assumptions. You will further come to understand how gender and sexuality intersect with other identities, such as race, nationality, religion, class, and ability. By the time you graduate, you will have a strong foundation in how the human experience is shaped by identity.
As gender and sexuality intertwine with all fields of study, the department takes an interdisciplinary approach to learning. You will be exposed to multiple perspectives and methodologies by taking courses in political science, psychology, anthropology and sociology, religion, history, and art, as well as WGS. These classes—such as Feminist Political Theories; Queer Aesthetics; and Princesses, Demonesses, and Warriors—will teach you how to critically assess how identity is constructed, enacted, and changed across time and place.
You are also encouraged to directly apply your WGS knowledge outside of the classroom through relevant internships on- and off-campus: domestic and sexual assault programs, women's health agencies, feminist activist organizations, research libraries on women, etc.
The analytical thinking, research ability, and communication skills you will develop as a WGS student will prepare you for a variety of careers, with alumni having gone on to be social workers, counselors, policymakers, lawyers, historians, and archivists.
What can you do with a women, gender, and sexuality degree?
Below are some of the careers, employers, and graduate schools of our WGS alumni.
Careers
Social Worker
Program Manager
Attorney
Counselor/Therapist
Employers
Detroit Institute of Arts
AmeriCorps
Google
The Obama Foundation
Graduate Schools
University of Michigan
University of Southern California
DePaul University
University of Minnesota
Meet the Current Departmental Student Advisor
What is the best thing about being part of this department?
Definitely the inclusivity and focus on self-reflection.
What has been your favorite class at K? Why?
I loved my religion course based on the construction of the Christian family with Dr. Petrey. Though not directly listed as a WGS course, this was one of my electives for my major. We covered topics like the legal construction of marriage, sex practices, abortion and contraceptives, and more. This course made me rethink my current life course, making me pause on questions such as "what's the point of marriage?", "what is motherhood?", and "what is femininity?".
What is your Senior Integrated Project [SIP]?
I am looking to complete a WGS SIP combining WGS and creative writing. I am hoping to do a poetry collection on the epistemology of the "woman"– who is she? Where did she come from? And how have my experiences informed my own understanding of social constructions and myself?
What are your career aspirations/next steps after K?
I am hoping to get my masters in social work (MSW). From there, I would like to be a forensic interviewer for children's advocacy centers.
Women, Gender, and Sexuality Department News