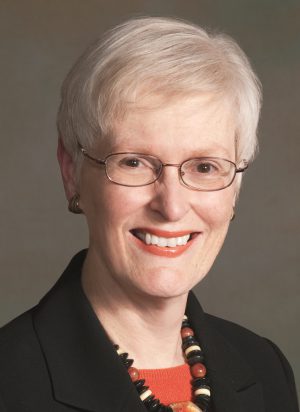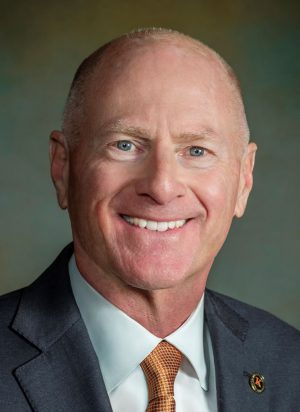 KALAMAZOO, Mich. — The Kalamazoo College Board of Trustees has unanimously elected Si Johnson '78 to become chair of the Board effective July 1, 2019.
A retired Stryker executive, Johnson follows Charlotte Hall '66 as chairperson. Johnson has served on Kalamazoo College's Board of Trustees since 1996, and has been vice chair since 2010. Johnson says the Board's terrific chemistry and passion for K places it in a strong position to execute the College's new strategic plan.
"Si cares deeply about K," said President Jorge G. Gonzalez. "His involvement with the College during the past three decades and his experience as a trustee are a tremendous asset to K. This decision continues Charlotte's legacy of strong leadership, and provides the entire Board great momentum moving forward."
A long-time leader in United States journalism, Hall has served on K's Board of Trustees since 1999 and as its chair since 2012. During Hall's tenure as Board chair, the College has increased its student population and become a more diverse and inclusive community. She was chair of the Board at the conclusion of the College's most successful comprehensive fundraising campaign in its history, and she participated in the selection of K's two most recent presidents, Gonzalez (2016-present) and Eileen Wilson-Oyelaran (2005-2016). She will stand for re-election for another three-year Board term in June.
"Charlotte's counsel in the first years of my presidency at K has been invaluable. I am deeply grateful for her support and encouragement," said Gonzalez.