Market Performance
The endowment at Kalamazoo College continues to grow in part due to donor support. The market value of the endowment as of June 30, 2023, is $286,769,774.
.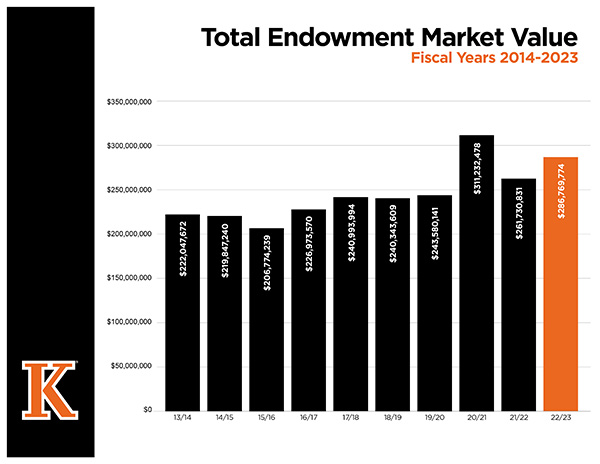 Peer Comparison
Despite K's growth in recent years, among peer institutions in the Great Lakes Colleges Association, K remains in the middle of the pack.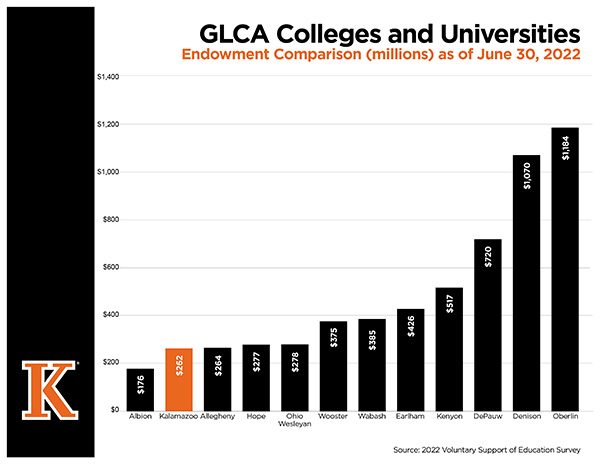 Learn more about naming opportunities or read the frequently asked questions.