Market Performance
The endowment at Kalamazoo College continues to grow in part due to donor support. The market value of the endowment as of June 30, 2019 is $240,343,609.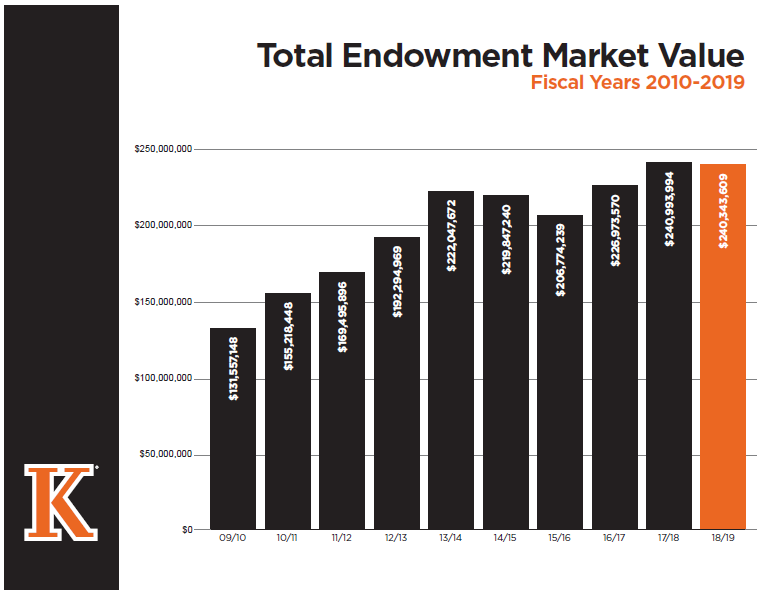 The National Association of College and University Business Officers (NACUBO) represents more than 1,900 U.S. colleges and universities. In stewarding our current endowment, K's returns as of 2018-19 have outperformed the NACUBO average over the past five (+9.7% to +7.8%) and 10 (+4.8% to +4.4%) years.
Peer Comparison
Despite K's growth in recent years, among peer institutions in the Great Lakes Colleges Association, K remains in the middle of the pack.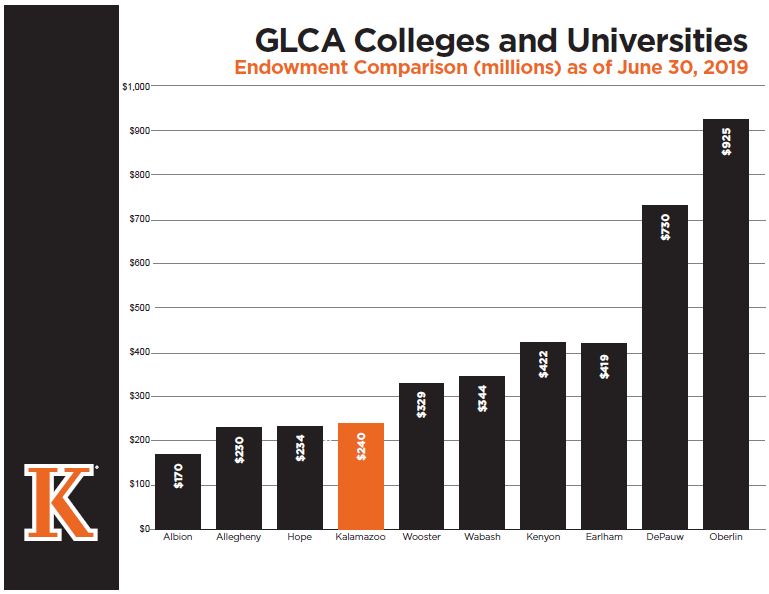 Learn more about naming opportunities, read the frequently asked questions or make an inquiry.