What is the Kalamazoo College Fund?
The Kalamazoo College Fund (KCF) is the College's immediate use collection to enhance the student experience. Funded by annual and one-time donations from alumni, family and friends of the College, KCF initiatives seek to improve the lives of students by supporting financial aid, faculty excellence and other scholarships and priorities.
Learn how your gifts can make a difference by reading the KCF impact report.

What do your Kalamazoo College Fund contributions support?
The Kalamazoo College Fund covers three core areas, and you may direct your gift to support the initiative you are most passionate about.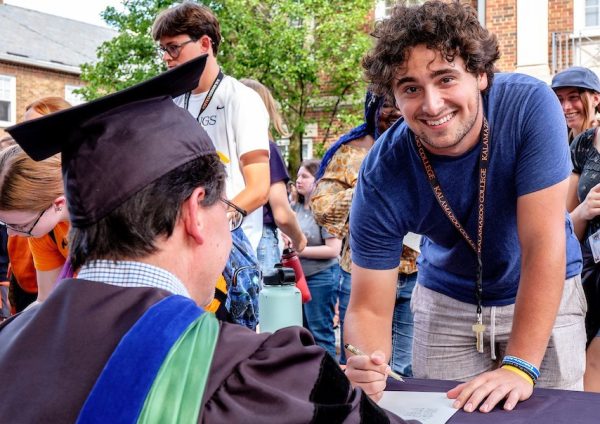 Scholarships and Financial Aid
The College is committed to giving a life-changing liberal arts education to exceptional students, regardless of their financial means. Your support goes towards helping K attract a diverse student body—98% of whom receive some need-based or merit aid.
Faculty Excellence and Resources
Our faculty serve—both in and out of the classroom—as teachers, motivators and mentors to countless K students and alumni. With the assistance of generous donors like you, the College is able to better attract, retain and support faculty who continue to shape their students and further research in their respective fields.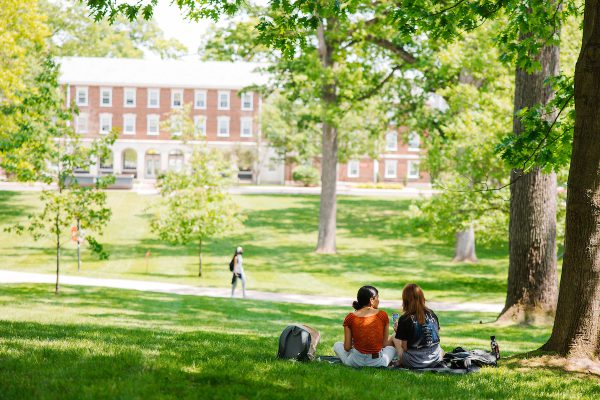 K's Highest Priorities
Once on campus, the College wants to ensure that students have the resources and opportunities to make the most of their K-Plan. By making a gift to K's Highest Priorities, you will help fund exceptional student programming and a strong, vibrant campus community.
Kalamazoo College Fund at a Glance
K's fiscal year runs July 1, 2023, through June 30, 2024. Progress update as of September 12, 2023.
Thank you for investing in the future of K students. Your gifts to the Kalamazoo College Fund are more important than ever. They help students to receive a Kalamazoo College education that will empower them to make a difference in the world. You make K an increasingly formative and accessible college that prepares students to address complex local, national and global issues as graduates.

Three-Year Giving Summary
To ensure there are sufficient resources to provide an exceptional education and student experience, Kalamazoo College Fund giving goals increase annually. Below you will find the fundraising outcomes of the preceding three years.
Fiscal Year
Kalamazoo College Fund
Dollars Raised
2022-2023
$2,685,071.48
2021-2022
$2,665,529.21
2020-2021
$2,569,663.08
The fiscal year runs July 1st through June 30th.
Contact Kalamazoo College Fund Staff
Questions? Contact the Kalamazoo College Fund at 269.337.7236 or kcf@kzoo.edu.
Gifts to Kalamazoo College are tax deductible to the extent provided by law. No goods or services will be provided to you in exchange for a contribution.