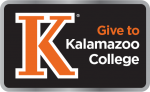 The Day of Gracious Giving is an annual one-day giving challenge in support of K's Highest Priorities, Financial Aid and Faculty Resources. Gifts to the Kalamazoo College Fund provide students with the resources they need to develop critical thinking skills through a rigorous liberal arts education.
Since 1974, Kalamazoo College students have celebrated the Day of Gracious Living, a surprise reprieve from classes for one day during Spring term to live graciously. This tradition now has an additional meaning for K alumni as a day to give graciously.
While K students take a break from on-campus, distance and hybrid learning to celebrate the Day of Gracious Living, alumni and others are asked to make a gift in support of increasing accessibility to the College – and every element of the K-Plan – for exceptional students.
2021 Results: $456,362 raised in one day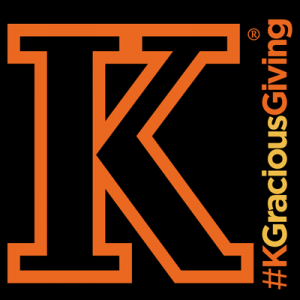 On Tuesday, May 25, 2021, Kalamazoo College students celebrated a gracious class-free day while alumni, parents, faculty, staff and friends around the globe participated in the Day of Gracious Giving. 1,572 donors gave $456,362, not including the Challenge matches.
Anonymous alumni and friend donors matched gifts dollar for dollar up to $350,000. Additionally, advocates matched many of their classmates' gifts. The 2021 Day of Gracious Giving was by far the most successful in the College's history. Thank you donors!
Currently 98 percent of K students receive need-based and/or merit aid. Your gift and advocacy during the Day of Gracious Giving provide access to a K education, which is an investment in the future of our community and the world. The Kalamazoo College Fund supports K's Highest Priorities, Financial Aid and Faculty Excellence.
The generosity of all was truly inspiring and an endorsement of the K education that students will use to positively influence the world. We are so grateful.
| | |
| --- | --- |
| Top Alumni Class Donors | Top Alumni Class Dollars |
| Class of 1999 = 91 donors | Class of 1992 = $27,515 |
| Class of 1970 = 84 donors | Class of 1993 = $25,283 |
| Class of 1997 = 65 donors | Class of 1971 = $23,400 |
| Class of 1992 = 49 donors | Class of 1996 = $22,626 |
| Class of 2006 = 42 donors | Class of 1979 = $19,833 |