Spanish Language and Literature
Spanish Department News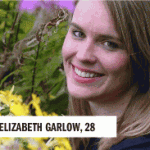 Elizabeth Garlow ′07 has received a shout-out by Crain′s Detroit Business as one of the newspaper′s annual ″Twenty in their 20s″ honorees that "honors success at a young age, from up-and-comer entrepreneurs to young professionals who make an impact in …
Continue reading
Carmen Pérez Romero died on May 17, 2012. She was English professor for the Colegio Universitario de Cáceres, which was the seed of today's Universidad de Extremadura. Romero helped establish the university's first international programs in the 1980s, which brought students …
Continue reading
Program Information
The Spanish program emphasizes a critical understanding of the Spanish-speaking world by focusing on language skills, analytical tools, and the study of a variety of kinds of cultural expressions. These studies are one effective way of gaining a deeper understanding of the world, which is an important element of a liberal arts education. The department offers courses in Peninsular and Spanish-American literature and culture. There are study abroad opportunities in Madrid and Cáceres, Spain; Quito, Ecuador; Oaxaca, Mexico; San José, Costa Rica; and Santiago and Valparaíso, Chile.
Off-campus experiences are complemented by on-campus study and experiences that maintain and improve a student's language skills. Opportunities to view Spanish language films, read Spanish publications, and converse with native speakers are an integral part of the Spanish program.
Faculty members meet students inside and outside the classroom, participate in campus activities, and counsel students regarding graduate and professional career choices in high school and college teaching, science, publishing, international trade, international banking, and other fields.