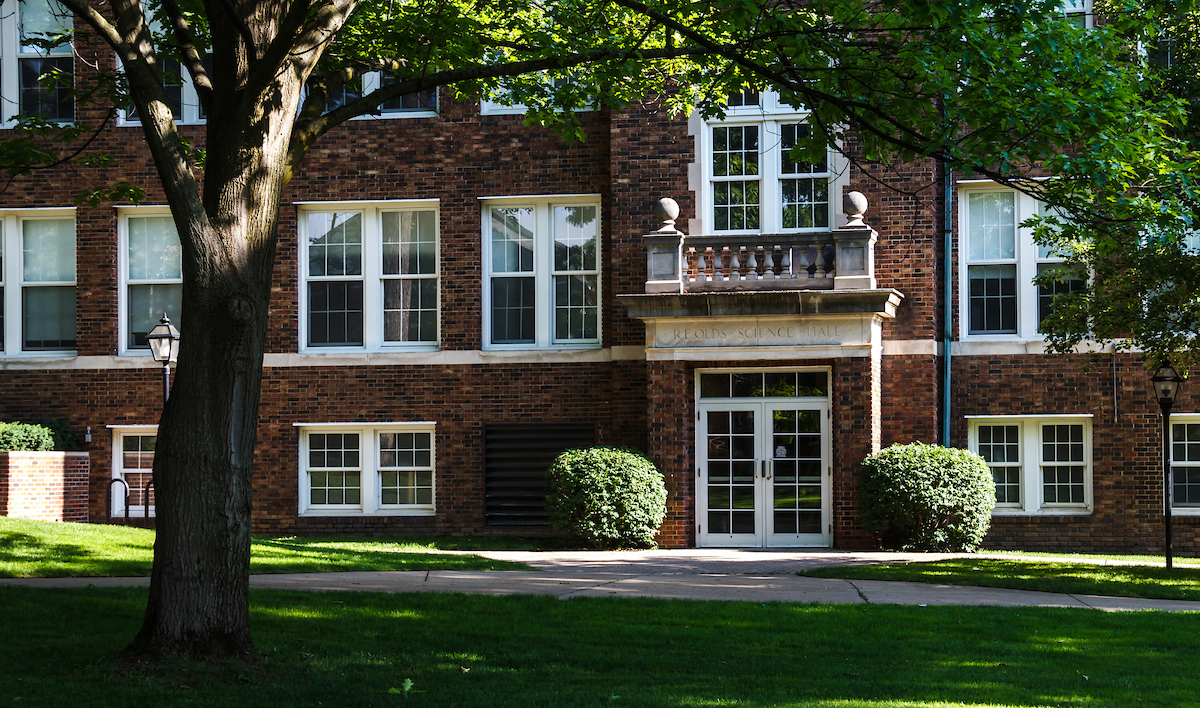 Major Minor
---
---
Why Study Computer Science at K?
As a computer science student, you will gain a firm foundation in computing and the skills to adapt, explore, and thrive in the ever-changing field.
Balancing theory and application, you will not only learn the technical know-how needed to create and implement technologies, but you will also gain a broader understanding of the societal and environmental implications of technology. With this holistic view of computer science, our students are trained to address today's most pressing technological challenges.
Starting from the basics, like learning coding languages and data structures, you will learn how to create and implement complex code in advanced courses such as Applied Parallel Algorithms and Machine Learning. You will additionally learn how to transfer these broad skills into specialized fields through courses like Cryptography, Computing for Environmental Science, and Computational Neuroscience.
Our alumni have benefited from learning computer science at a liberal arts college as they develop the ability to critically evaluate complex problems, artfully articulate their ideas, as well as understand how their work fits into the larger picture. These skills—along with the technical capabilities they learned in their coursework and their Senior Integrated Project—set our graduates apart and position them for lifelong success.
What can you do with a computer science degree?
Below are some of the careers, employers, and graduate schools of our computer science alumni.
Careers
Software Engineer
IT Business Analyst
Data Scientist
Lead Developer
Web Developer
Employers
Google
Uber
Goldman Sachs
Epic Systems
Accenture
Graduate Schools
University of Michigan
Dartmouth
University of Virginia
Georgia Institute of Technology
Boise State University
Meet the Current Departmental Student Advisor
What is the best thing about being part of this department?
Everyone in the computer science department is incredibly welcoming and helpful.
What is your advice to first-years and sophomores about getting connected to this department?
Come to Tea Time and the CS Collaboration Center to make friends and get extra help if needed! I really have enjoyed my time with everyone in the department.
How have you taken advantage of the open curriculum or experienced breadth in your education?
I have and truly enjoyed all of the different classes I have taken. I actually didn't take a Computer Science class until the spring term of my first year. I took Computer Science 107 Pictures and Sounds initially as a breadth class, then decided that I enjoyed it enough to major in it!
What experiential education opportunities have you participated in?
I have participated in the following: Student Conservation Association internship at Arches National Park, YMCA of Barry County community outreach programs, Teaching Assistant for the CS Department, Swim for Success and Sisters in Science.
What is your Senior Integrated Project (SIP)?
I am doing a 1-unit summer SIP. The SIP will include a write up of my internship at Arches National Park through the Student Conservation Association.
.
Computer Science Department News