Kalamazoo College faculty members Binney Girdler and James Lewis have been promoted from associate professors to full professors.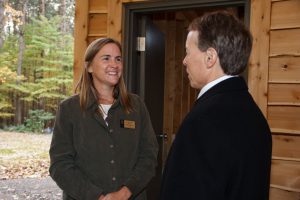 Girdler, a biology professor, focuses her research on studying the structure and dynamics of terrestrial plant communities such as shoreline communities, grasslands and forests. She's also interested in applied conservation biology, and develops relationships with area natural resource agencies and non-profit conservation groups to match her expertise and students with their research needs.
Girdler is a member of the Ecological Society of America and the Society for Conservation Biology. She has taught courses in environmental science, ecology and conservation, plant biology, population and community ecology, and senior seminars in environmental studies. She earned a bachelor's degree from the University of Virginia, a master's degree from Yale University and a Ph.D. from Princeton University.
Lewis, a history professor, has taught courses in U.S. history, Native American history, American environmental history, Revolutionary America, the American frontier and Western history, the history of U.S. foreign relations, post-World War II America, American political culture, the trial in American history and a senior seminar in history. Lewis is a professional member of the American Historical Association, the Organization of American Historians and the Society for Historians of the Early American Republic. He has written books including: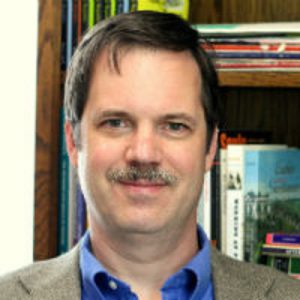 "The Louisiana Purchase: Jefferson's Noble Bargain?" (2003);
"John Quincy Adams: Policymaker for the Union" (2001);
"The American Union and the Problem of Neighborhood: The United States and the Collapse of the Spanish Empire, 1783-1829" (1998); and
"The Burr Conspiracy: Uncovering the Story of an Early American Crisis" due out this fall.
Lewis earned a bachelor's degree in government and foreign affairs from the College of William and Mary, a master's degree in history from the American University, and a Ph.D. in history from the University of Virginia.
"Both Dr. Girdler and Lewis are respected teachers and scholars in the best tradition of the liberal arts and sciences," Kalamazoo College Provost Mickey McDonald said of the faculty members promoted. "This promotion recognizes their sustained excellence and the impact they have had and will continue to have on Kalamazoo College and our students."