Kalamazoo College recently appointed four faculty as endowed professors. Endowed professorships are positions funded by the annual earnings from an endowed gift or gifts to the College; therefore they are a direct reflection of 1) the value donors attribute to the excellent teaching and mentorship that occurs at K, and 2) the desire of donors to ensure the continuation of that excellence. Currently at K there are 26 endowed faculty positions, including the four recently announced.
Hannah Apps is the Thomas K. Kreilick Professor of Economics;
John Dugas is the Margaret and Roger Scholten Associate Professor of International Studies;
Kyla Day Fletcher is the Lucinda H. Stone Assistant Professor of Psychology; and
Sarah Lindley is the Arcus Social Justice Leadership Professor of Art.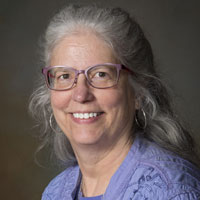 Hannah Apps earned a B.A. degree, cum laude, from the University of North Carolina–Chapel Hill.  She earned a Ph.D. from the University of Pennsylvania in 1984.  She began her career at K in 1989, teaching a wide range of courses from principles of economics to public sector and urban economics to econometrics.  She served one term as mayor of the city of Kalamazoo and seven terms as vice mayor (1997 through 2014), community service that well aligns with her scholarly focus on community and economic development.  Her body of scholarship is impressive–two monographs; more than a dozen papers, articles and reports; numerous invited presentations; and a number of consultancies, typically with local governments and public agencies. Apps was selected as a Woman of Achievement by the Kalamazoo YWCA in 2004.  At K she has been department chair, chair of the Faculty Hearing Committee, and (currently) member of the Faculty Personnel Committee.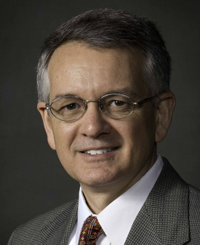 John Dugas earned his B.A., magna cum laude, from Louisiana State University. He completed his Ph.D. (political science) from Indiana University. He began his career at K in 1995 and teaches a range of courses in international politics and Latin American politics.  His early research focused on issues of political reform in Colombia, including decentralization, constitutional reform, and political party reform.  In more recent years, he has written about U.S. foreign policy toward Colombia as well as on human rights in the northern Andes. His current research explores the concept of "political genocide" in relation to the systematic killing of members of the Unión Patriótica, a Colombian political movement that was decimated in the 1980s and 1990s. He is the co-author of one book and the editor of another, both published in Spanish in Colombia.  His scholarship also includes nine book chapters, three articles in refereed journals, and numerous book reviews and conference papers.  Dugas is the recipient of two Fulbright Grants, one for teaching and research in Bogotá, Colombia (1999) and another for research in Quito, Ecuador (2010-2011).  At K Dugas has served as chair of the political science department and is currently the director of International and Area Studies major.  He is also the faculty advisor for the Model United Nations student organization.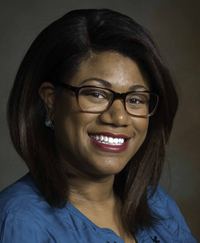 Kyla Day Fletcher earned a B.S. degree, summa cum laude, from Howard University.  She earned a Ph.D. (developmental psychology) from the University of Michigan.  She has worked at K since 2012, teaching general psychology, adolescent development, psychology of the African-American experience, research methods, and psychology of sexuality. She has published five peer-reviewed journal articles since 2014 and is currently the principal investigator of a study titled "Substance Use and Partner Characteristics in Daily HIV Risk in African Americans." That study is sponsored by the National Institute on Minority Health and Health Disparities (part of the U.S. National Institutes of Health).  Fletcher has been an active contributor to the psychology department and the College, most recently serving as a representative on the presidential search committee.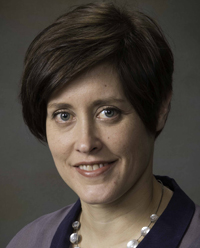 Sarah Lindley earned her Bachelor of Fine Art degree, magna cum laude, from the New York State College of Ceramics at Alfred University.  She earned a M.F.A. (ceramics) from the University of Washington.  Since 2001 she has taught a wide range of ceramics and sculpture courses, and she has managed and maintained K's ceramics, sculpture and woodshop studios and equipment.  Lindley served as an Arcus Center for Social Justice Leadership Faculty Fellow in 2010-2011, and in that capacity she helped found the Community Studio in downtown Kalamazoo's Park Trades Center. The Community Studio provides space for advanced art students to do and show work in close proximity to and collaboration with professional artists and community advocates for the arts and social justice.  In 2014 Lindley won the Michigan Campus Compact Outstanding Faculty Award for her civic engagement pedagogy.  She has had numerous solo, two-person and group exhibitions regionally, nationally, and  internationally.  In 2015 she won honorable mention in the 8th Gyeonggi International Ceramic Biennale in Korea.
"Professors Apps, Dugas, Fletcher and Lindley are extraordinary teachers," said Provost Mickey McDonald. "And each has a deep commitment to scholarship and service, to the art and science of learning, and to the achievement of educational outcomes students can long apply to successful living."