The Herbert H. and Grace A. Dow Foundation is continuing a legacy of philanthropy toward higher education and Kalamazoo College with a $2 million grant that will support K's science facilities.
The College's Dow Science Center, completed in 1992, is named in recognition of another generous grant from the Dow Foundation. At the time of its completion, the 33,290-square-foot science center introduced K students to the latest technology and equipment in biology and chemistry instructional programs and offered a practical and attractive environment for teaching, learning and research. The mission of the facility continues today, and this new grant will help the College maintain the center's excellence as it replaces the roof, retrofits the lab airflow management systems throughout the building, upgrades the fire system and installs new carpeting.
Additionally, the grant will help fund an ongoing project to modernize the College's electrical grid. This initiative is set to be completed by August 2025, with the College actively engaging in fundraising efforts to bring it to fruition. The Dow Foundation's support will help move this project forward, allowing the College to ensure a reliable and sustainable energy infrastructure across the entire campus.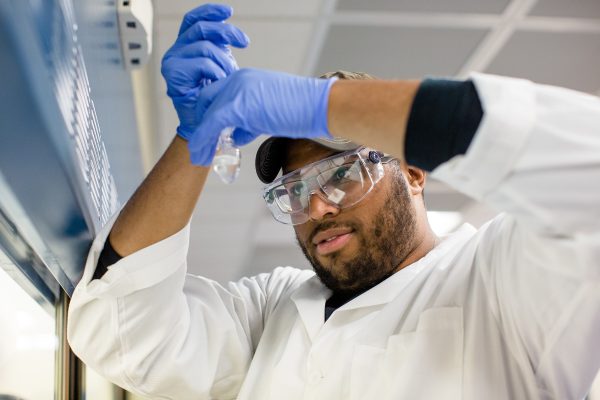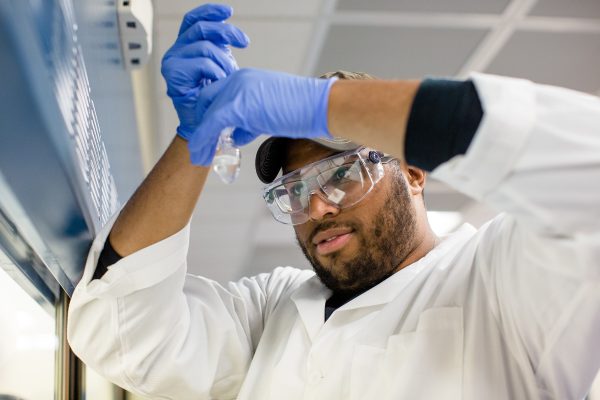 For nearly four decades, the Dow Foundation's commitment to STEM programing at K has benefitted generations of students. Its latest grant adds to its legacy, building upon previous support that funded two endowed professorships and enabled the replacement of a nuclear magnetic resonance (NMR) spectrometer, allowing students to analyze and identify chemical compounds and structures with state-of-the-art equipment.
"We're grateful for the Dow Foundation's generous support, which will enable students, faculty and staff to continue pursuing science and research that benefits the world," Kalamazoo College President Jorge G. Gonzalez said. "The College has a long history of success in the sciences and this grant shows a continued and shared optimism in the exceptional work of our students, and what they will accomplish long after they leave K."
The Herbert H. and Grace A. Dow Foundation was established in 1936 for religious, charitable, scientific, literary or educational purposes for the public benefaction of the inhabitants of the City of Midland and the people of the State of Michigan.
"The State of Michigan has always benefited from strength in higher education," said Ruth Alden Doan, president and trustee of The Herbert H. and Grace A. Dow Foundation. "The Herbert H. and Grace A. Dow Foundation is proud to have played a role in that strength and continues to value the high performance of Kalamazoo College as a liberal arts college with excellence in chemistry and other sciences."