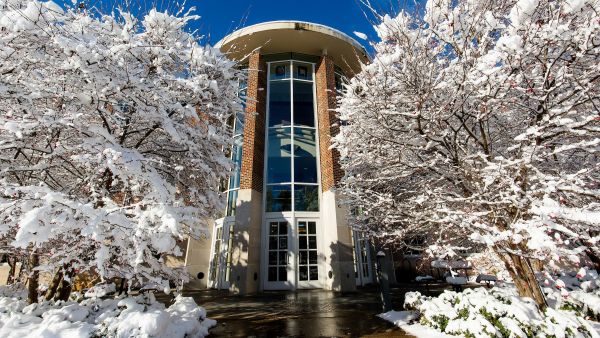 AcademicInfluence.com is endorsing Kalamazoo College as one of the top four-year schools in the country where students can excel in the liberal arts, according to rankings released this week.
The website is the information center for a data-analytics company that measures the influence and thought leadership of a college's or university's faculty and alumni, providing prospective students a place where they can draw insightful comparisons between schools.
K, at No. 45, is the only institution in Michigan to reach the list of top liberal arts colleges. The website mentions K's thought leadership on subjects such as political science, economics, sociology, biology, literature, mathematics and philosophy as just a few of the reasons why.
"Job demands are changing," AcademicInfluence.com Academic Director Jed Macosko said. "More is expected of today's college graduates. This makes the liberal arts appealing and practical. Students who can demonstrate a breadth of skills and the flexibility to take on anything asked of them are finding greater success postgraduation. … If you're a student looking for a well-rounded education, these schools should be at the top of your list."
The K-Plan is K's distinctive approach to the liberal arts and sciences. Its open curriculum utilizes rigorous academics, international and intercultural experiences, a hands-on education and independent scholarship to help students think critically, solve problems creatively, and collaborate across cultures and languages.
"A liberal arts model provides the most thorough college education because it teaches students how to attain not just one, but a variety of skillsets that employers desire, while engaging with the world," Director of Admission Suzanne Lepley said. "To be named among the top 50 liberal arts institutions in the country is an honor for Kalamazoo College as it shows how well we prepare students for a global, modern workplace."
Learn more about the list of top liberal arts colleges from AcademicInfluence.com.