Two new study abroad programs in 2019 will provide Kalamazoo College students with intercultural experience opportunities in global internships and civic engagement.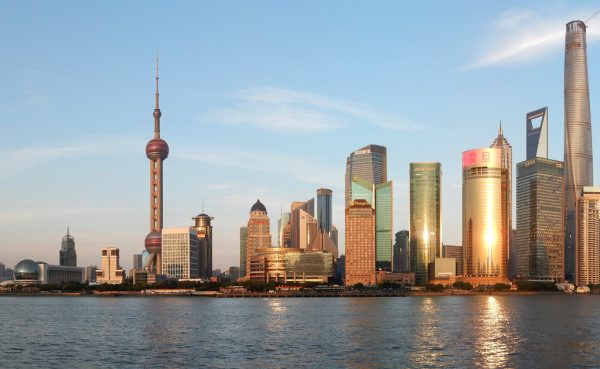 The first, available in winter term 2019, will allow students to work with museums and schools in Oaxaca, Mexico, through a partnership with K's Center for Civic Engagement. Students will facilitate arts-focused projects that explore and amplify indigenous communities' traditions while living with local families. In addition to promoting academic learning, this format will provide students with personal growth and an awareness of their global citizenship.
The second, available in fall 2019, will allow students to study Chinese while completing internships in a variety of industries in Shanghai. The program will follow a common K study abroad theme of allowing students to better understand the cultural influences that affect global industries while gaining practical experience in a work environment.
These programs will join 45 others in 22 countries accessible to K students. Other themes within the other programs include examinations of hardships among people of color in other countries, migration and global poverty.
Margaret Wiedenhoeft, director of the Center for International Programs says intercultural immersion is a key component of K education and encourages students to plan for an intercultural experience from the moment they step on campus. Here are six things first-year students can do when they arrive this fall to prepare for an international immersion and intercultural experience as juniors.
Build an Intercultural Experience into Your Academic Plan
When students arrive, they are assigned an adviser to help them develop academic plans compatible with their interests, abilities and goals, making the most of their undergraduate education.
As partners, students and advisers should envision how their academic plans and study abroad are compatible.
"Students should think about their four-year plan, but they should think broader than, 'What course should I take?' " Wiedenhoeft said. "They should think about how to integrate and complement what they learn on campus with the experience and language they could gain from being abroad."
Know Help is Available
Some students might think they can't afford to study abroad. Others, during their time at K, encounter complications such as family financial hardship or a change of major. Yet they should realize study abroad is possible despite such obstacles.
"There are often things students can do to meet academic goals or requirements and get off campus when majors change," Wiedenhoeft said. Also, "thanks to generous alumni, we have funds available to help with additional costs or plane tickets, for example," she added. "It's important that students know if they don't feel they have access, they can still take advantage of study abroad."
Get to Know International Students
According to the latest student census, about 8 percent of K's degree-seeking students are international students. They can provide excellent information regarding intercultural experience opportunities.
"Students should make connections often because each is an opportunity to hear about new pathways they can take at K," Wiedenhoeft said. "This also helps students make the most of their transition from high school to college. Take advantage and think about the experience you want by the time you're done because the four years go quickly. Think intentionally about others' experiences and how they can inform you."
Seek a Fresh Perspective
Students apprehensive over international relations or global politics should take heart that an intercultural experience can change how they see the world and lead to greater understandings.
"When they travel, students will meet local people," Wiedenhoeft said. "Students will understand, see and live from their point of view. It can be challenging, but it's important we think about the future of ourselves in the world."
Seek Your Passport Sept. 21
K, in collaboration with Western Michigan University, is helping students get their passports through a passport caravan. Students will have their portraits taken, and high financial-need students could be eligible to file their applications for free. Students only need a certified U.S. birth certificate and a copy of that certificate they can submit.
Stay tuned for more information on how to sign up for the passport caravan.
Visit CIP Staff
The Center for International Programs is filled with friendly, knowledgeable staff members who help students with study abroad planning, applications, policies, calendars and details about K-sponsored and approved programs. They can help students find their best intercultural experiences and keep them on track for those opportunities.
"Come in and see us early and often," Wiedenhoeft said.
For more information on the CIP or to schedule an appointment with a staff member, call 269.337.7133.