Kalamazoo College is included in the newly published 2019 edition of "The Best 384 Colleges," the annual college guide of the Princeton Review.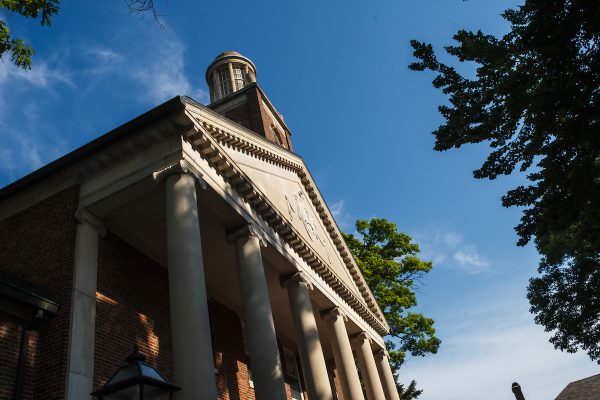 The guide says K "brings a personalized approach to education through a flexible, open curriculum featuring real-world experience, service learning, study abroad, and an independent senior year project." Among praise from students quoted in the guide's Kalamazoo College entry: K "allows students to really develop personal relationships with  their  peers  and  professors"  and  is  "a  campus  run  by  and  for  the  students."
Students also tell the Princeton Review that K:
"Will try as hard as possible to get you to graduate in four years."
Enables students, through its open curriculum, to "have more time to explore exactly what they want to learn, rather than being required to take classes in which they have no interest."
Has "a huge culture" among alumni "of giving back to the school and being there for each other" and for current students.
Has professors who "view students as equals and peers, and are open to listening to everyone's ideas in classes."
Provides "good food and fun activities" for students and a wide array of clubs and athletics that are open to everyone.
Attracts students "who show creativity, ambition and motivation." "You will never find any two students who are the same here," one student says.
"Our students in the Princeton Review say it in their own words: Kalamazoo College provides a distinctive liberal arts education that is among the best available anywhere," said Eric Staab, Kalamazoo College dean of admission and financial aid. "It's a real testament to the enduring value of the K-Plan and the K experience."
The Princeton Review says the college rankings are based on surveys of 138,000 students at 384 top colleges that includes a wide representation by region, size, selectivity and character.