Acclaimed for his former role on AMC's "The Walking Dead," Steven S. Yeun '05 was among four honorees Friday, Oct. 20, as Kalamazoo College presented its 2017 Distinguished Alumni Awards. Athletic Hall of Fame inductions also were held in the ceremony at Dalton Theatre at Light Fine Arts.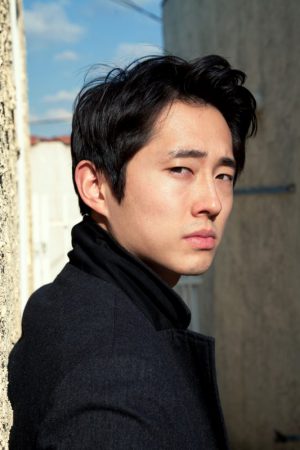 The recipients and their awards were:
Athletic Hall of Fame inductees were:
Elizabeth Garlow '07, swimming and diving;
Kim Hartman '03, soccer;
Nick Lachapelle '00, football;
Judsen Schneider, '03, swimming;
the 1985 men's tennis team; and
the 1995 women's volleyball team.
The awards were presented in conjunction with the College's Oct. 20-22 Homecoming celebration.