Women, Gender, and Sexuality
Women, Gender, and Sexuality Department News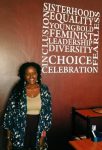 A group of Kalamazoo College students has a story to tell this International Women's Day. It's [...]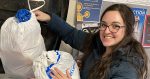 The Kalamazoo College Council of Student Representatives (KCCSR) and the Eco Club are offering [...]
Program Information
Professors: Anderson, Berthel, Boatwright, Boyer Lewis , Butler, Carroll, Einspahr, Elman,
Fong (Director), Garriga-Lopez, Hahn, Malagamba Lopez, Manwell, Petrey, Sederberg, Smith, Sugimori
The major and concentration in Women, Gender, and Sexuality offers an interdisciplinary approach designed for students wishing to pursue these interests systematically in their academic programs. The major is strongly recommended for those considering graduate work in women's, gender, and/or sexuality studies, but both the major and concentration are intended to enrich the liberal arts experience of any student through concerted study of a significant dimensions of human experience. The program aims to include the widest possible spectrum of issues affecting women and GLBTQIA+ individuals and to understand how those issues intersect with other categories of identity, including race, nationality, religion, class, and ability. Students are encouraged to select courses from across different disciplines, in order to become acquainted them with a variety of perspectives and methodologies. Those considering the major or concentration are encouraged to consult with the director as early as possible in order to make the most of the opportunities available.