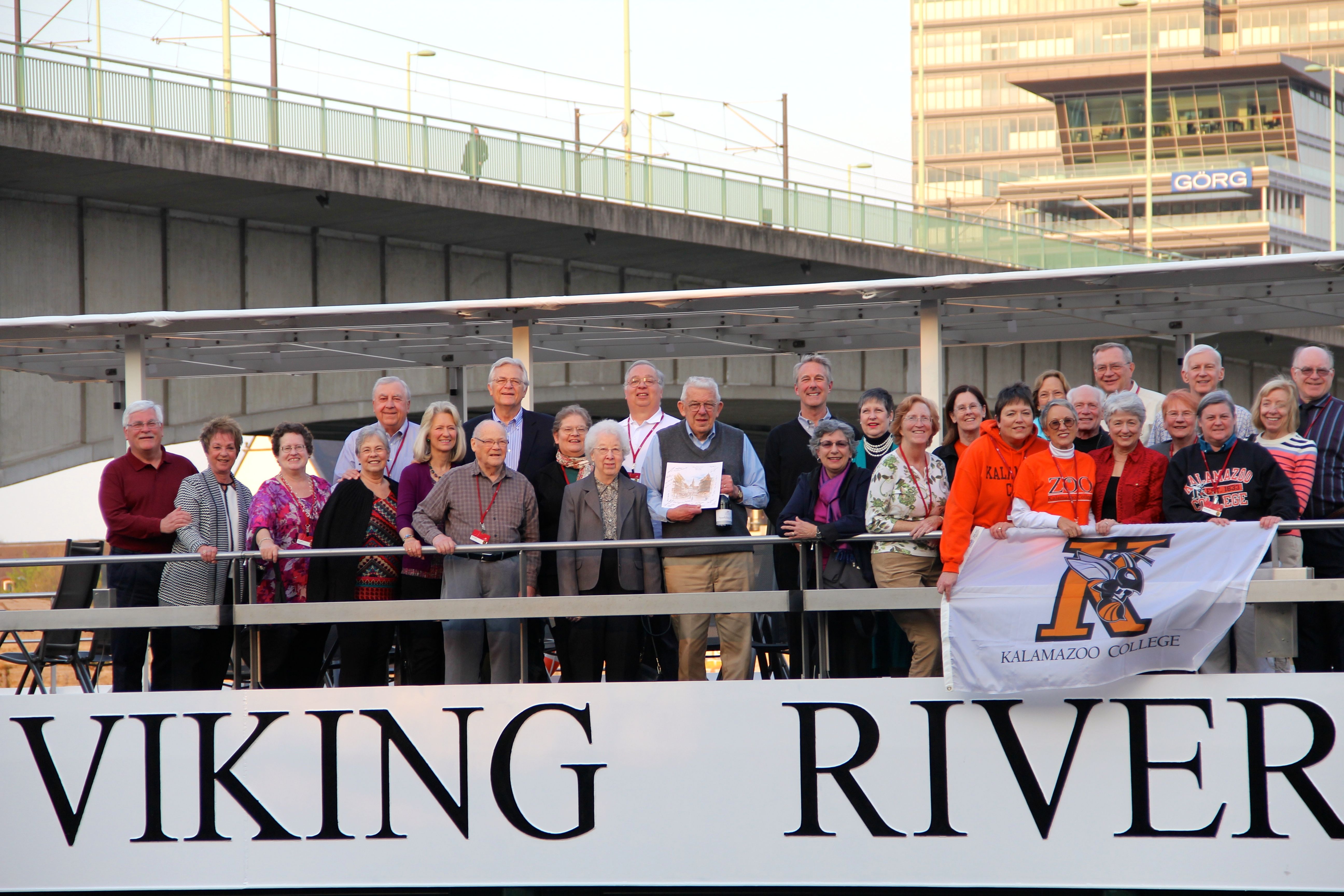 Kalamazoo College Professor Emeritus Joe Fugate led an extraordinary and sold out Viking River Cruise that visited all the highlights of the legendary Rhine in March of 2014. In Germany, they saw many charming castles commanding the riverbanks as they sailed by, and toured both Marksburg Castle and the ruins of Heidelberg Castle. Admire Cologne, the jewel of the Rhine, with its awe-inspiring Dom, and experienced the lush landscape of the Black Forest region. They explored Holland's famous windmills and waterworks, encountered multicultural Strasbourg in France, and took part in the inviting nightlife in Rüdesheim's Drosselgasse.

A message about the trip from Joe Fugate in 2014:
Dear Alumni and Friends,
I want to invite you to participate in the 2014 Kalamazoo College Alumni Trip down the Rhine River from Basel to Amsterdam, a location shrouded in history, legend and tradition for some 2000 years. If you are an alum of Kalamazoo College you will have a chance to revisit some of the places you probably first got to know while on study abroad.  If you are a first time Rhine River traveler you will experience a number of unforgettable sights. Although my wife and I have lived in two of the areas on the itinerary and have visited them and been up and down the Rhine numerous times, each time we always discover something new and exciting.
– Joe Fugate