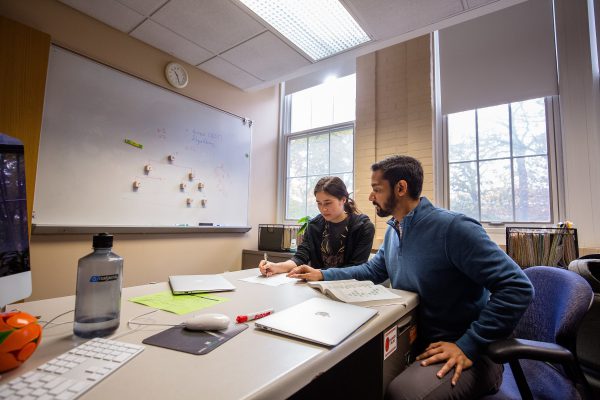 Another analysis has placed Kalamazoo College as the top-ranked private higher education institution in Michigan as the U.S. Wall Street Journal/Times Higher Education 2022 College Rankings list was released this week.
The report places K among the top 22 percent of the nation's colleges and universities ranked overall with methodology that balances issues such as:
Resources, examining whether a college effectively delivers teaching through its finances, its student-to-faculty ratio and faculty research papers.
Engagement, as determined through the results of a Times Higher Education U.S. student survey, which scrutinizes each student's engagement with their studies, their interaction with their teachers and their satisfaction with the college experience.
Outcomes, measuring each institution's value, graduation rate and academic reputation.
Environment, including student, faculty and academic staff diversity, international populations and student inclusion.
 The full WSJ/THE list can be found at the Wall Street Journal website.