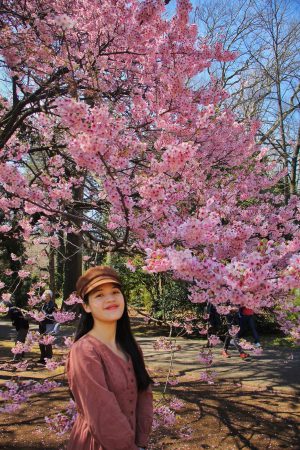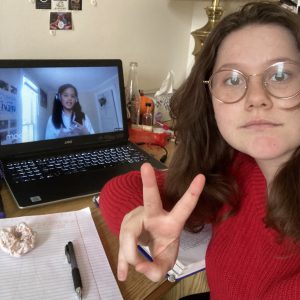 For the third consecutive year, at least one Kalamazoo College student has placed among the top three finishers in a prestigious Japanese Speech Contest organized by Detroit's Consulate General of Japan.
Uyen Trinh '21 was K's only contestant in the 25th annual event on February 20, finishing third overall, in an opportunity she's sought for a few years, especially since returning from a study abroad experience at Waseda University in Tokyo.
"I've been taking Japanese courses since my first year in college, and I've been attending the contest in Novi since my sophomore year," Trinh said. "I had planted in my mind the idea that I wanted to compete myself, and that desire had only gotten bigger."
Contestants from Michigan colleges and universities drafted their own speeches in Japanese to present in front of the judges. Trinh's speech, titled "Freedom in the Family," discussed her family in Vietnam and her host family in Japan, while comparing the relationships between the parents and children.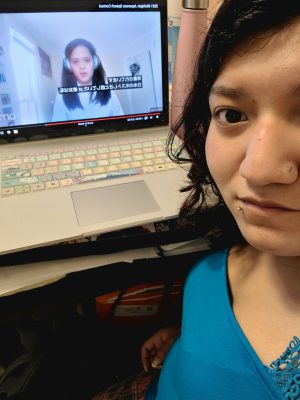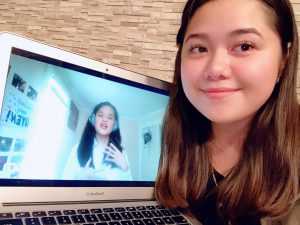 "I really wanted people to feel my experience because it included a lot of personal encounters, things I witnessed in Japan and situations I have back home," she said. "I was thinking a lot about the best ways I could read the speech aloud for people to understand what I want to communicate. My goal wasn't really to place. I was just really happy when I finished my speech because I felt like I delivered it how I wanted it to be."
Despite a virtual format for the contest this year, many of Trinh's K peers and professors helped her prepare before the event, which was streamed live through YouTube. Kanase Matsuzaki '23 organized a special lab before the contest, inviting Trinh to attend as a guest speaker. Students from two Japanese classes attended, hearing the English translation of Trinh's speech in advance, and then asking Trinh questions in Japanese. Several attended the contest remotely to cheer her on, including three peers who watched despite personally experiencing the ongoing winter weather emergencies happening in Texas and Mexico.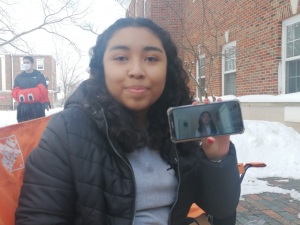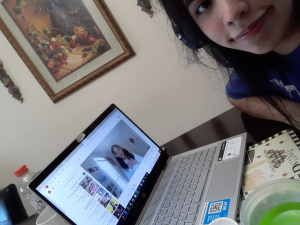 Faculty members, including Associate Professor of Japanese Noriko Sugimori, listened meticulously to Trinh recite her speech in advance and offered synonyms for the most difficult words if her pronunciation wasn't perfect.
"I'm very grateful to Sugimori Sensei and all the Japanese faculty who helped me, along with the other Japanese students," Trinh said. "Their support made the speech possible."
Spinning her experience forward, Trinh said she hopes to return to Japan this summer to work at Summer Olympics events, especially after COVID-19 cut her study abroad plan short. She then will graduate from K in fall and plans to work in the finance field after graduation.
"There are so many things I still want to do in Japan," she said. "The program cancellation was announced only about two days before my departure from Japan. I hope I can relive that memory and meet my host family again."