Lisa Ludwinski '06, owner of Detroit's nationally recognized bakery, Sister Pie, will deliver the keynote at Kalamazoo College's 2023 Convocation on September 7 at 3 p.m.
Ludwinski launched Sister Pie out of her parents' Milford, Michigan, kitchen at Thanksgiving 2012. The business grew steadily, and in April 2015, Sister Pie opened its doors in a corner shop at Kercheval Avenue and Parker Street in the historic West Village neighborhood in Detroit. Known for its seasonally influenced sweet and savory pies as well as unique cookies, the shop has been featured in The Detroit Free Press, Hour Detroit, Eater, Bloomberg News, The New York Times and Bon Appetit.
In 2015, Ludwinski, who earned a B.A. in theatre arts at Kalamazoo College, was named one of the best chefs in the United States in Eater's national Young Guns contest. She has also been nominated several times for a James Beard Award and was a finalist in 2019.
The Sister Pie cookbook, published in 2018, was a 2019 Michigan Notable Award-winning book, finalist for the International Association of Culinary Professionals award, and named one of the best cookbooks of the year by the New York Times and Chicago Tribune.
Ludwinski was recognized among the 2019 Crain's Detroit Business 40 Under 40 honorees, focused on those who target important Michigan issues such as technology, inclusivity and opportunity for all. In 2019, Sister Pie partnered with Alternatives for Girls, which serves homeless and high-risk girls and young women, both donating funds and holding baking workshops for program participants.
Ludwinski and her bakers experiment with nontraditional flavor combinations and seasonal options that promote Michigan's varied agriculture. They consider themselves a triple bottom line business, focusing on employees, environment and the economy. The bakery also supports a Neighborhood Fund, which helps to subsidize neighborhood and senior discounts, as well as food donations for a community fridge and freezer for the West Village and Islandview neighborhoods—just one way Ludwinski and Sister Pie are helping make Detroit sweeter, one slice at a time.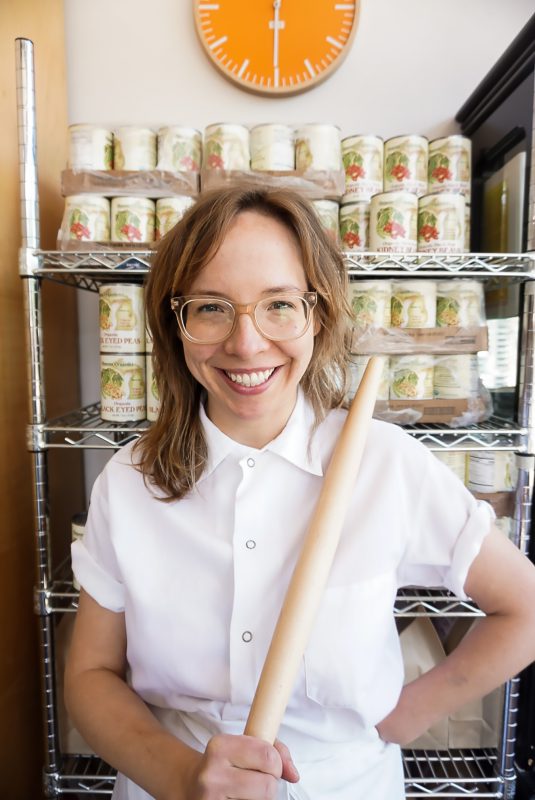 Convocation marks the start of the academic year and formally welcomes first-year students to campus. President Jorge G. Gonzalez, Provost Danette Ifert Johnson, Dean of Admission Suzanne Lepley and Dean of Students J. Malcolm Smith will also welcome attendees. Chaplain Elizabeth Candido '00 will provide an invocation. All students, families, faculty and staff are invited to attend.
Convocation will be held in person on the College's Quad and will be available to livestream.