Kalamazoo College Psychology Professor Siu-Lan Tan, with co-authors Peter Pfordresher and Rom Harré, has released a second edition of her 2010 book titled "Psychology of Music: From Sound to Significance."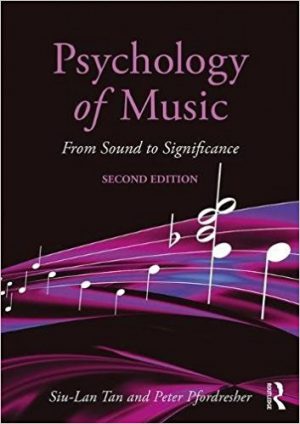 The new version, released Nov. 6 through Routledge Publishing, considers music from its beginning as an acoustical signal to its manifestations across cultures. As a second edition, it puts greater emphasis on linking academic learning to real-world contexts, and on compelling topics that appeal to students and their curiosity.
Chapters have been updated with about 500 new citations to reflect advances in the field. A new "Chapters in Action" section includes exercises and application assignments designed to engage students in active learning.
Tan has enjoyed teaching since 1998. Her research focuses on listeners' perception of musical structure, graphic representations of music, and the role of music in film and other multimedia. Her other contributions to the field of psychology in music have included a book titled "The Psychology of Music in Multimedia," published by Oxford University Press in 2013; and a film documentary released last year, "SCORE: A Film Music Documentary."