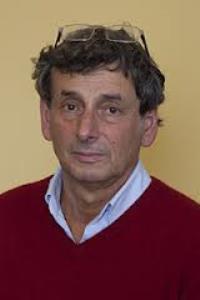 Kalamazoo College announced Monday that Peter Erdi, the Luce Professor of Complex Systems Studies at K, will receive the 2018 Florence J. Lucasse Fellowship for Excellence in Scholarship. It is the highest award bestowed by the Kalamazoo College faculty, and it honors the recipient's contributions in creative work, research and publication.
Erdi has been a prolific researcher with more than 40 publications and two books published since joining Kalamazoo College. In that time, he has given more than 60 invited lectures across the world. He is also serving as the editor-in-chief of Cognitive Systems Research and as a vice president of the International Neural Network Society.
Support for his research program has come from varied sources such as collaborative National Science Foundation awards, NASA, the Hungarian National Research Council, Pharmacia, Pfizer and the European Integrated Project grant program. He has also helped to establish a popular study abroad program in his native homeland of Budapest, Hungary, where he holds a research professor position at the Wigner Research Centre for Physics of the Hungarian Academy of Sciences.