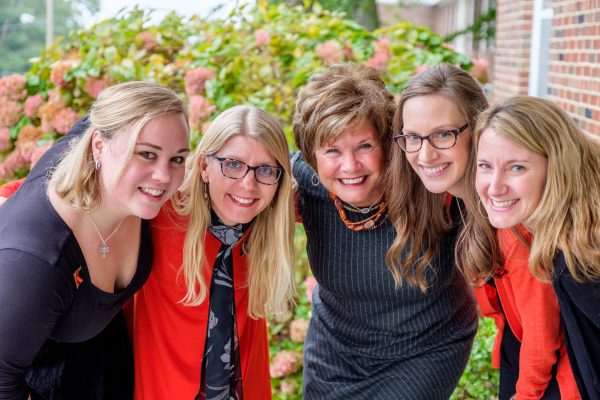 YouTube video: President Gonzalez surprises honorees with news of their awards
Kim Aldrich '80, Kalamazoo College's director of alumni engagement, is this year's recipient of the Lux Esto Award of Excellence. The award, announced Friday to celebrate Founders Day marking the College's 187th year, recognizes an employee who has served the institution for at least 26 years and has a record of stewardship and innovation.
The recipient—chosen by a committee with student, faculty and staff representatives—is an employee who exemplifies the spirit of Kalamazoo College through excellent leadership, selfless dedication and goodwill.
President Jorge G. Gonzalez credited Aldrich for her wide-reaching collaborations in the K community, her networking skills and being an embodiment of the guidelines for the award. He also noted that nominees said Aldrich "brings general brightness and passion to her work, both in her everyday interactions on campus as well as with our alumni and friends of the College."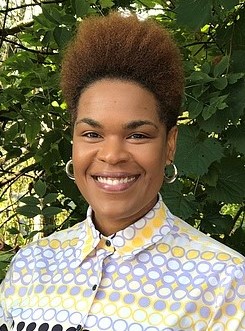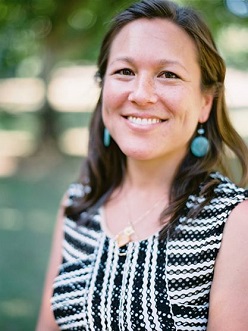 In accordance with Founders Day traditions, two other employees also received individual awards. Associate Professor of Psychology Brittany Liu was given the Outstanding Advisor Award, and Counseling Center Director Kenlana Ferguson was named the Outstanding First-Year Student Advocate Award honoree.
Gonzalez complimented Liu as an empathic listener who easily builds relationships with students while building on advisees' successes and their opportunities for improvement.
He said Liu "takes time to learn of her advisees' passions, interests and goals, and understands that those often evolve with the student throughout their time at K."
In honoring Ferguson, Gonzalez recognized her work in first-year forums, the JED Set-to-Go program for students transitioning from high school to college, and the Steve Fund crisis text line that supports students of color.
"The confidential nature of her work allows some of her impact with individual students to fly under the radar," Gonzalez said. "Even so, we have witnessed many occasions when first-year students turned the corner due to her involvement in their lives."