Excellent employment outcomes are one of the hallmarks of a Kalamazoo College education. "More in Four, More in a Lifetime" is a way of life for alumni who benefit from the career networks they first establish at K.
Employment Outcomes an Early Focus
Kalamazoo College students start preparing for employment in their first year on campus when they are introduced to a four-year career exploration plan.
Then, with innovative programs such as K-Treks, 92 percent of our job-seeking students from the Class of 2019 responding to our surveys reported they had found employment within six months of graduation.
K-Treks
K-Treks were established in 2014 by K alumnus and TechValidate co-founder Brad O'Neill '93, who invited four students to San Francisco to learn firsthand about technology careers. Since then, K-Trek programs have grown and expanded to New York City, Chicago and Washington, D.C., providing students with hands-on, outside-the-classroom opportunities. As a result, they learn to network and discover their prospective careers.
Other employment outcome offerings include: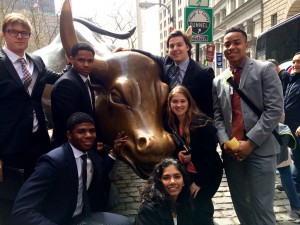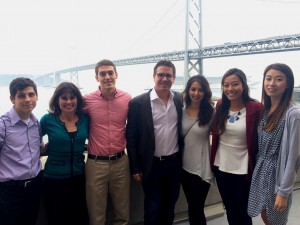 Why It Matters
Kalamazoo College has one of the highest four-year graduation rates in Michigan and the nation. Students reach lofty goals in their four years at K and have career success when they leave. Students who attend Kalamazoo College graduate with:
A great return on investment. Forbes rates Kalamazoo College one of the top institutions in the nation for return on investment based on post-graduate success, student satisfaction, student debt, academic success and graduation rate.
Outstanding achievements from higher levels of learning. Kalamazoo College seniors perform in the 96th percentile on the Collegiate Learning Assessment, which measures critical thinking, analytical reasoning, problem solving and written communication skills.
Life-changing experiences. Kalamazoo College has been featured in all four editions of "Colleges That Change Lives: 40 Schools That Will Change the Way You Think about Colleges," a book that profiles extraordinary colleges and encourages students to select institutions based on fit.
What will you achieve at K and beyond? Apply to Kalamazoo College and find out!