Kalamazoo College is united in our mission to prepare our graduates to better understand, live successfully within, and provide enlightened leadership to a richly diverse and increasingly complex world. Strong collaboration and leadership from the Board of Trustees, President and President's Staff are essential to the development and implementation of strategic plans and policies that serve and support the College's priorities. Our leadership values academic rigor, all components of a liberal arts education as embodied in the K-Plan, experiential education, inclusion and equity, sustainability, creativity and innovation.
President
Dr. Jorge G. Gonzalez
18th President of Kalamazoo College
Jorge G. Gonzalez has served as president of Kalamazoo College since July 2016. A fierce champion of the liberal arts, Gonzalez has more than 30 years of experience in higher education. In his time at K, Gonzalez has overseen the development of the strategic plan Advancing Kalamazoo College: A Strategic Vision for 2023, a new Admission Center, infrastructure improvements to reduce K's carbon footprint, a new natatorium, the Brighter Light campaign and much more. He is a welcoming presence on campus with an abiding commitment to academic excellence, experiential learning, intercultural understanding and community engagement.
President@kzoo.edu
269.337.7220
President's Staff
Mj Huebner
Vice President for Admission and Financial Aid
(she/her/hers)
269.337.7166
Karen Isble
Vice President for College Advancement
(she/her/hers)
269.337.7292
J. Malcolm Smith
Vice President for Student Development and Dean of Students
(he/him/his)
269.337.7209

Lisa VanDeWeert
Vice President for Business and Finance and Chief Financial Officer
(she/her/hers)
269.337.7410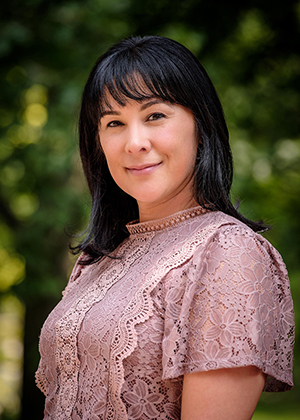 Mikka Dryer
Assistant to the President at Kalamazoo College and Assistant Secretary to the Board of Trustees
(she/her/hers)
269.337.7220