Kalamazoo College President Jorge G. Gonzalez is among the higher-education officials raising concern for a tax plan under consideration in Congress.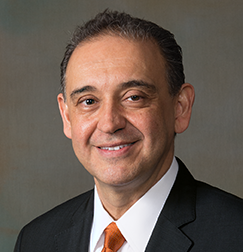 In an interview Monday on Michigan Radio's "Stateside" program, Gonzalez said the provisions in the Tax Cuts and Jobs Act currently under consideration are alarming because they could make college more expensive and less accessible for students and their families.
"It's baffling to me that in a time when we are in the era of the knowledge economy, Congress is trying to impose a tax on knowledge," he said.
Hear a podcast of the entire "Stateside" interview or learn more about the plan from the American Council on Education website.