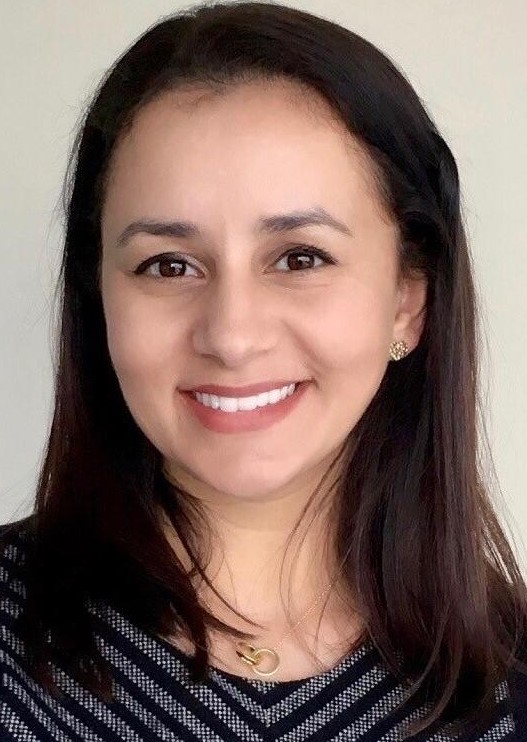 When a listserv between epidemiologists first mentioned a unique syndrome identified in Wuhan, China, Natasha Bagdasarian '99 sensed trouble. It was December 31, 2019, and an atypical pneumonia outbreak had been linked to a novel coronavirus. At that time, there was still uncertainty on the transmissibility and severity of the new pathogen, and epidemiologists were put on alert.
Bagdasarian was working as an infectious disease physician and epidemiologist at National University Hospital in Singapore, where her job involved outbreak response, surveilling infections and contact tracing for contagious illnesses. To Bagdasarian, Singapore seemed to be a potential hot spot for this coronavirus, which eventually spiraled into the COVID-19 pandemic.
"Singapore was right in the path of this because we had a lot of direct flights between Singapore and Wuhan, and this was happening right before Chinese New Year when a lot of Singaporeans travel," Bagdasarian said.
The first case in Singapore was confirmed on January 23. The earliest cases were individuals who had traveled from China, until local transmission began to develop in February and March. The Kalamazoo College alumna's role became vital in Singapore's response to COVID-19, especially when it came to contact tracing, a key strategy in fighting the pandemic.
"For every COVID patient, we would have to find out where they've been in the last 14 days and give a very detailed summary to the Ministry of Health," Bagdasarian said. "Then, the Ministry of Health would go to those people and places and look for contacts. Every patient that came into our hospital, we'd sort of track their path and make sure there were no breaches in their care and that nobody in the hospital had been exposed."
If there was good news at this point, it was that Singapore had learned much of what it needed to do for an epidemic like COVID-19 during the Severe Acute Respiratory Syndrome (SARS) outbreak in the early 2000s. The synergy Bagdasarian and her team developed with that knowledge, despite overseeing nearly 1,500 beds, led to zero cases of health care workers and non-COVID-19 patients contracting COVID-19.
"Everybody remembered the protocols," Bagdasarian said. "When we needed additional capacity, we constructed a big outdoor tent as our emergency department overflow. Everything we did was sort of templated from SARS. It was a beautiful response to be a part of."
Soon, her duties expanded, and she started examining cases outside hospitals in Singapore's densely populated areas.
"Those settings in Singapore include migrant worker dormitories, and some of them house thousands of workers," Bagdasarian said. "It was like taking the skills that we had learned in the hospital and extrapolating them to completely different settings to figure out strategies to stop transmission when you sometimes have up to 20 people living in one room."
Obviously, social distancing was impossible and distinctive approaches were necessary.
"There are other strategies you have to use such as cohorting, where you try to put together people who all have been exposed or have all been infected. That was really interesting work and it got me thinking about health care disparities, and how vulnerable populations have been impacted by COVID."
Bagdasarian returned to Michigan with her husband and young child this summer, when her husband's job with General Motors was transferred back to the U.S. However, the lessons she learned in Singapore are serving the world still today. She now serves the World Health Organization as a consultant and the Michigan Department of Health and Human Services as a senior public health physician.
"What keeps me up at night is thinking of the unknown," she said. "COVID is bad. In the infectious disease community, we always knew there was a potential for something like this to happen. But COVID will not be the last zoonotic infection with pandemic potential to cross over to humans, and the next one could be worse."
A Match Made at K
Natasha met her husband, Vahan, also '99, when they were first-year students at K. The couple met during orientation and were lab partners in their first biology course, a class on evolution.
"She seemed so genuinely happy to be at K and eager to get the year started," Vahan said. "I was more hesitant, but her positive energy was evident on day one and we quickly became good friends."
That lab and class experience helped steer Vahan away from the hard sciences and toward an economics major and sociology minor. Conversely, they solidified Natasha's interest in biology. Natasha added a second major in psychology and an extended, nine-month study abroad experience in Australia to her K-Plan.
That extended experience was fateful because it put Natasha behind schedule in applying to medical school. That was all the reason she needed to first pursue a master's degree in public health at the University of Michigan.
"While on foreign study, I read a book called, The Hot Zone," Natasha said. "It talks about investigating Ebola outbreaks and I was absolutely captivated. That sort of propelled me through medical school with this goal in sight that I was going to be an infectious disease doctor and work in outbreaks."
She attended medical school at Wayne State University before serving an internal medicine residency and an infectious diseases fellowship at the University of Michigan.
After Natasha's education was complete, Vahan had an opportunity to work for General Motors in Singapore. Natasha supported Vahan and followed him by taking a leap of faith with no guarantee she would be able to work. Medical training often is specific to an individual country, and many countries don't accept American medical training.
However, "Singapore at that time, they were still allowing some American medical trainees, and I ended up working at the most wonderful hospital," Natasha said. "I don't know how I got so lucky. It was five years of training for a COVID-like scenario under a boss who had years of experience working for an arm of the World Health Organization that does outreach to low- and middle-income countries when they experience outbreaks."
To complicate the scenario, Vahan—after three years in Singapore—was offered a chance to become the CFO for General Motors in the Africa and Middle East Region, meaning a move to Dubai. Fortunately, the hospital allowed Natasha to telecommute and continue her role with occasional visits back.
"It was a seven-and-a-half-hour flight from Singapore to Dubai and I worked remotely across time zones, but we made it work," Natasha said. "I had a team on the ground that was absolutely wonderful. We would have Zoom calls a couple times a day, and then I would fly to Singapore every month. I did that for about two years when COVID hit. Then, I went to Singapore to work on the COVID response."
That opportunity to work remotely until COVID-19 hit benefited Singapore, and continues to benefit the World Health Organization and the State of Michigan in her current roles. In the meantime, Vahan emphatically praises Natasha and the work she's done to fight the pandemic.
"There aren't words really to describe how proud I am of Natasha," Vahan said. "She has spent countless sleepless nights working on this pandemic, but this is the norm. I've watched Natasha dive into various other outbreaks and give the same dedication and attention. Her love for her work and desire to help people is inspirational. Now that we are home in Michigan, I think it is very fitting that she can transfer that passion to her home state and work to keep us as safe as possible."