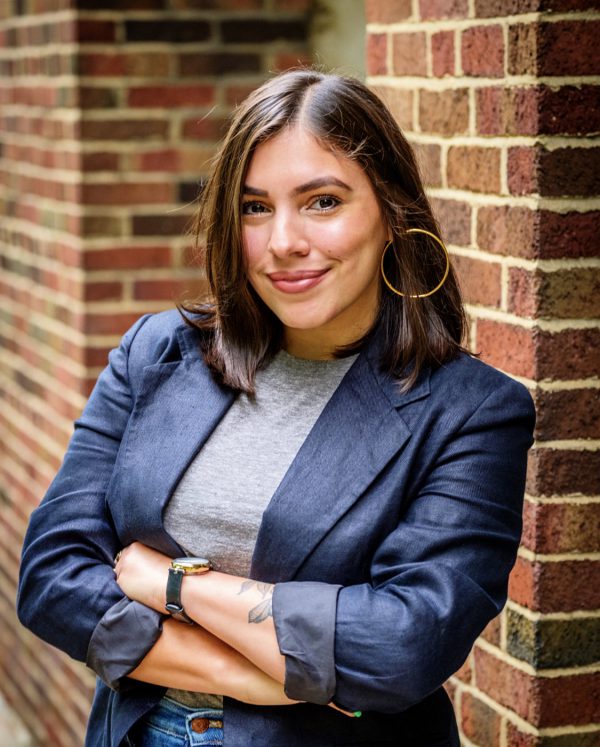 When religion scholars share information about their research outside their academies, they help the general public understand matters of the sacred and the importance of religion and religious diversity in contemporary life.
Enter Kalamazoo College Assistant Professor Alyssa Maldonado-Estrada. Sacred Writes, a network of religion scholars committed to helping a broad global audience understand the significance of their work, has selected Maldonado-Estrada to be one of 24 scholars from around the world receiving a Public Scholarship on Religion for 2021.
With the scholarship, Maldonado-Estrada will receive a $1,000 stipend to participate in real-time collaborative sessions and multimedia training with other scholars from May 1 to August 31. Since 2018, similar cooperative work has helped 41 scholars of religion place 140 print, audio and video pieces with 52 media outlets including the Washington Post, PRI's The World and CBS Religion since 2018.
"I am deeply committed to making my scholarship accessible and interesting to a broad array of readers," Maldonado-Estrada said. "From writing about religion and tattoos to gender and gentrification, it excites me to tell stories about the ways religion is embedded in the everyday lives of individuals, communities, and cities. I am excited to be a part of a vibrant group of scholars, where we can hype each other up, learn new genres of writing, and craft and celebrate good work about religion."
Sacred Writes also has chosen Maldonado-Estrada to write articles about architecture and sacred space, subjects important in her classes at K. The articles will appear in DigBoston, an alternative weekly newspaper.
"At K, I teach a class called Urban Religion where we learn how to be ethnographers and observers of space and social life," she said. "Together we explore how religious communities shape the urban environment and how the city shapes the feel, look and experience of religion right back. I am so excited to write about architecture, development, and sacred space in this collaboration with DigBoston. These are the topics that really brought me to the study of religion back when I was an undergrad at a liberal arts college."
In addition to Urban Religion, Maldonado-Estrada teaches classes at K on religion and masculinity, Catholics in the Americas and the religions of Latin America. She is an ethnographer, and her research focuses on material culture, contemporary Catholicism, and gender and embodiment.
Elsewhere, Maldonado-Estrada is a co-chair of the Men and Masculinities Unit at the American Academy of Religion and is an editor of Material Religion: The Journal of Art, Objects, and Belief. She was chosen for the 2020-2022 cohort of Young Scholars in American Religion at Indiana University-Purdue University Indianapolis' Center for the Study of Religion and American Culture. She received her doctorate in religion from Princeton University and her bachelor's degree in sociology and religion from Vassar College.
"I look forward to finding exciting ways to meld my teaching and research and to bringing what I learn from this partnership back to the classroom at K," she said.