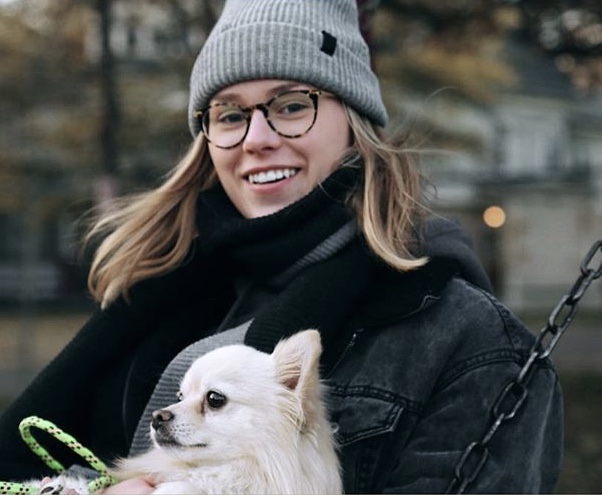 When students in the Kalamazoo Public Schools (KPS) receive their diplomas, 92 percent of them are eligible for an outstanding graduation gift: a tuition-free post-secondary education thanks to the Kalamazoo Promise.
KPS graduates who have lived in the district and have been students for at least four years can have as much as 100 percent of their in-state tuition and fees paid for thanks to the Promise, a program funded by anonymous donors. The program is applicable to community colleges, public universities, and since 2015, to 15 private institutions in the Michigan Colleges Alliance, including Kalamazoo College.
Fortunately for Druanna Darling '19, this promise was made at just the right time.
"I remember there being a press conference during the summer before my senior year (in high school) and my mom was the one who showed me the Promise was being extended" to private schools, said Darling, whose family moved to Arizona when she was 6, only to return because of what the Promise offered her. "We had heard a lot of great things about Kalamazoo College and it was a part of our community, but it never seemed accessible to me. K wasn't even on my radar."
A chance to attend K with smaller class sizes and one-on-one opportunities to work with professors was extraordinarily appealing. The opportunity to have her tuition covered convinced her to visit campus. Two campus tours and an overnight stay later, Darling was sure she had found her second home.
"It felt like the students were more of a priority at K," she said. "Elsewhere, the colleges accepted a huge group of students and the students paid their tuition. At K, faculty and staff were more personal and invested in students. I felt accepted immediately."
Darling, a psychology major and Loy Norrix alumna, applied to the University of Michigan, Michigan State University and Western Michigan University. Ultimately, she decided K was the only place she wanted to experience college. That college experience will culminate Sunday, June 16, when she will be one of eight KPS graduates to graduate from K, representing the College's first class of Promise-eligible students.
Promise-eligible students have added a perspective of their own to K's student body, Director of Admission Suzanne Lepley said. They are smart, well-prepared for college and know the community well, although most just start to learn of K's distinctive offerings—including the K-Plan, the College's approach to the liberal arts and sciences—shortly before applying.
"They have been educated in the richly diverse KPS system and that learning perspective transfers to the community at K," Lepley said. "Despite being raised in the city, many spend little, if any time on our campus before attending. They tend to experience the College in a special way as they explore a part of the community they might not have known."
Darling said she will graduate with a very limited amount of debt that she feels won't be a burden thanks to the Kalamazoo Promise. And four years after first falling in love with K, her passion for K hasn't changed.
"I keep thinking I might want to declare a second major and stay for a fifth year," she joked. "I don't think my view of it has changed at all. As an entering student, I was overjoyed. The environment is so warming. I have felt supported every day."
Much of that support has come directly from the faculty. Darling worked with Assistant Professor of Psychology Brittany Liu in Liu's research lab, and she has received assistance from professors in applying for jobs and graduate school as she hopes to one day work with autistic children.
"Personally, I know a lot of individuals who went to big universities," Darling said. "There are a lot of things their education has lacked such as an opportunity to learn about social justice issues. At other universities, you might learn about physics or writing a good paper. But at K you learn about how to be a better citizen."