Irene Butter — a Holocaust survivor, author and University of Michigan professor emerita — will visit Kalamazoo College on Monday, May 13.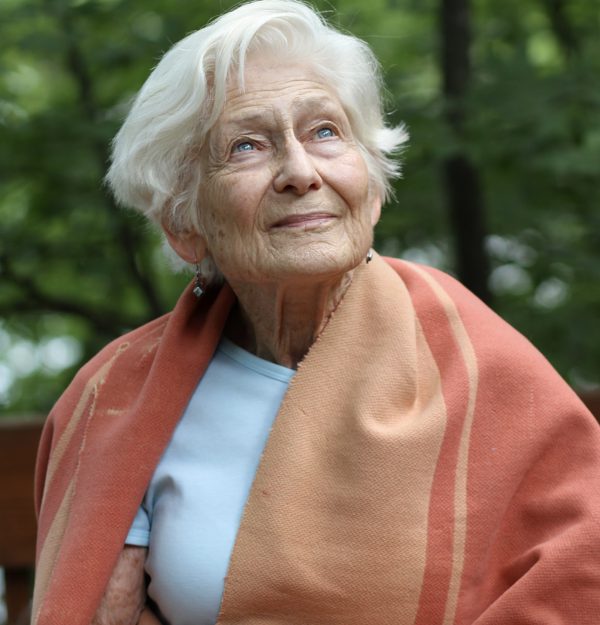 Butter will discuss her experiences in two concentration camps, how they changed her life and why it's important to keep telling stories about the Holocaust in an appearance sponsored by the Jewish Studies Department, the Office of Religious and Spiritual Life, the Religion Department and Hillel, the organization for Jewish students at K.
Butter's schedule will include conversations with students over coffee from 1:15 to 3:15 p.m. in the Book Club at Upjohn Library Commons, and her main speaking presentation at 4:30 p.m. in the Olmsted Room at Mandelle Hall, which is open to the entire K community. Her book, Shores Beyond Shores: From Holocaust to Hope, My True Story, will be available for $20 in the Book Club and can be paid for in cash or by check.
Butter was born Irene Hasenberg in 1930 in Berlin, Germany, and grew up as a Jewish child in Nazi-occupied Europe, where she lived with her parents, John and Gertrude; and her brother, Werner. She had friends in common with Anne Frank after moving to Amsterdam in 1937 when her dad accepted a job with American Express. There, her family felt safe from the growing threat of Nazis until Germany invaded in 1940.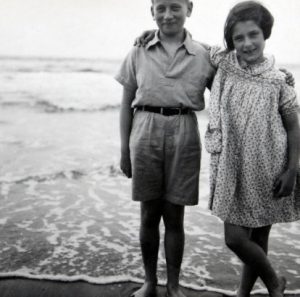 Her grandparents, who were still in Germany, were taken to Theresianstadt concentration camp in 1942 and Butter never saw them again. Her immediate family was rounded up in 1943. She survived Camp Westerbork and Camp Bergen-Belsen before coming to the U.S., arriving in Baltimore in 1945.
Upon arrival, Butter was told not to talk about her experiences, so she focused on high school, graduating from Queens College in New York City, and becoming one of the first women to earn a Ph.D. in economics from Duke University. She married Charlie Butter and both became professors at the University of Michigan.
"I didn't ask to go through the Holocaust," she says on her website, "but I was saved through the miracles of luck and the love and determination of my Pappi (father). I owe it to him and everybody who suffered to talk about what I learned because suffering never ends, so our work must continue."