Kalamazoo College is pleased and honored to welcome both a world-renowned painter and a pioneering journalist—both alumnae of the College—as its keynote speakers when it celebrates the commencements of the Class of 2021 and the Class of 2020 at Angell Field.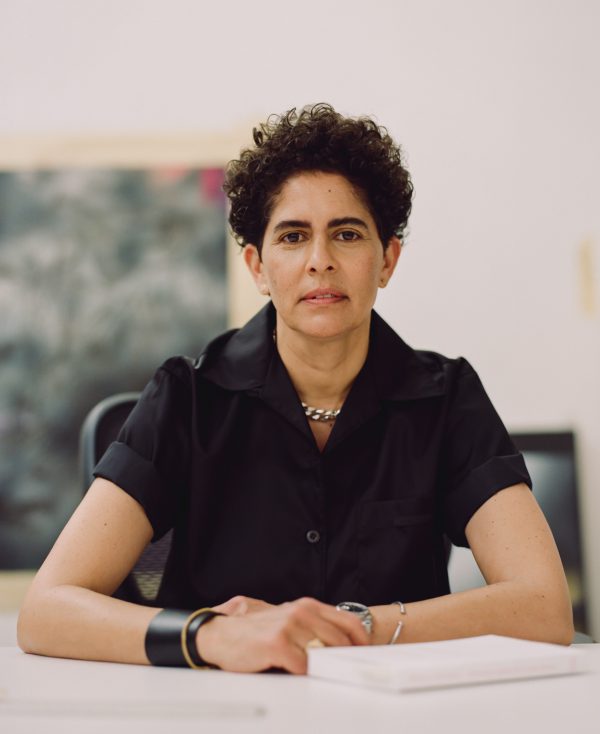 Julie Mehretu '92
Julie Mehretu '92, one of the country's most celebrated contemporary artists, will deliver the 2021 Commencement address at 10 a.m. on June 13.
Born in Addis Ababa, Ethiopia, Mehretu lives and works in New York City and Berlin. Mehretu creates large-scale abstract paintings, drawings, and prints that draw from the histories of art and human civilization, exploring themes such as capitalism, globalism, migration and climate change. Her work has been exhibited extensively in museums and biennials including the Carnegie International (2004–05); Sydney Biennial (2006); Solomon R. Guggenheim Museum, New York (2010); dOCUMENTA (13) (2012); Sharjah Biennial (2015); Museu de Arte Contemporânea de Serralves, Porto, Portugal (2017); Kettle's Yard, University of Cambridge, UK (2019); and the 58th International Art Exhibition, La Biennale di Venezia, (2019).
Among the largest and best known of her commissioned works are Mural, a 23-by-80-foot painting that Mehretu created for the lobby of Goldman Sachs in 2010, and the HOWL, eon (I, II) series at the San Francisco Museum of Modern Art, which stand at 23-by-32 feet each and flank the main staircase of the museum's atrium.
Mehretu has been honored with numerous awards, including a MacArthur Fellowship in 2005 and the U.S. Department of State Medal of Arts in 2015. In 2020, TIME named Mehretu to its annual list of the 100 most influential people in the world.
She is a member of the American Academy of Arts and Letters and is represented by Marian Goodman Gallery, New York/Paris. A mid-career survey of Mehretu's work is currently on view at the Whitney Museum of American Art through August 8.
Mehretu received a B.A. from Kalamazoo College, studied abroad at the University Cheik Anta Diop, Dakar Senegal, and received a Master's of Fine Art with honors from The Rhode Island School of Design in 1997. She will be awarded an Honorary Doctorate of Humane Letters at the Commencement ceremony.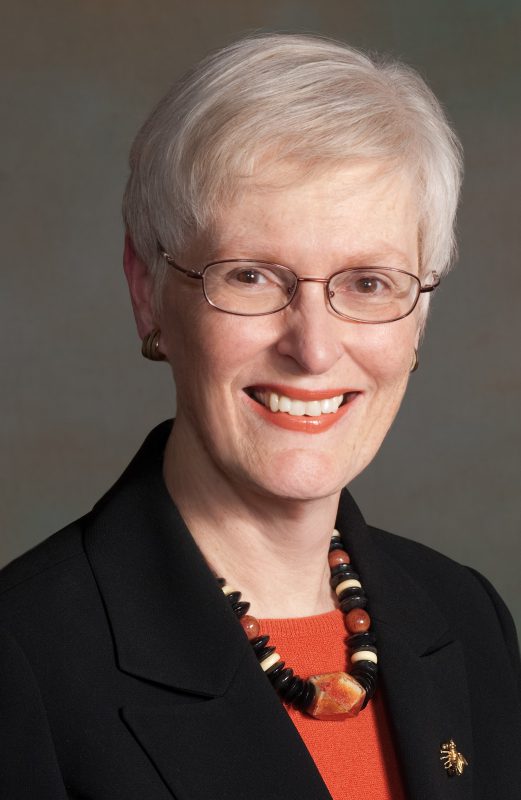 Charlotte Hall '66
Trailblazing journalist Charlotte Hall '66 will give the commencement address to the Class of 2020 in a celebration honoring last year's graduates. This in-person event at 10 a.m. June 12 will recognize alumni whose degrees were conferred in a virtual ceremony last year.
Hall is the retired editor and senior vice president of the Orlando Sentinel, where she oversaw the newsroom's transformation into a digital news provider. Before joining the Sentinel, Hall spent 22 years at Newsday on Long Island, rising through the ranks to managing editor and vice president. Under her direction, Newsday reporters won numerous honors, including the Pulitzer Prize for investigative reporting. Hall served as a Pulitzer juror three times. For her efforts to increase newsroom diversity at Newsday, Hall received the Robert G. McGruder Award for Diversity Leadership in 2003 from the American Society of News Editors and the Associated Press Managing Editors.
Hall served as president of the American Society of News Editors and later as the president of the Society's foundation. She also served on the Accrediting Committee of the Accrediting Council on Education in Journalism and Mass Communications (ACEJMC).
Since her retirement in 2010, Hall has been active in journalism organizations and in higher education. In 2011, she was the Reynolds Distinguished Visiting Professor of Journalism at Washington and Lee University. She currently serves on the Temple University Journalism Board of Advisors.  She also has been active in nonprofit journalism.
Hall has served on the Board of Trustees of Kalamazoo College for 22 years and led the Board as its first female chair from 2013-2019. She participated in two presidential searches, chairing the search committee that nominated President Jorge G. Gonzalez.
She received her B.A. from Kalamazoo College and her M.A. from the Department of English Language and Literature at the University of Chicago. Hall will be awarded an Honorary Doctorate of Humane Letters at the Commencement ceremony.