A select group of K alumni who are leaders in their fields will join Silicon Valley executives and venture capitalists for Kalamazoo College's Career Summit 2017 — two days of practical preparation for Life after K.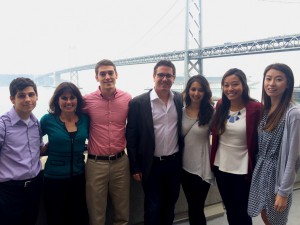 Through interactive break-out sessions, themed panel discussions, and networking opportunities, students of all majors will gain priceless information about what to do (and what not to do) to position themselves for success in a fast-changing and unpredictable global job market.
Led by Brad O'Neill, creator of K to the Bay and a serial entrepreneur and investor, this exclusive opportunity to connect with industry leaders takes place on the Kalamazoo College campus so as many students as possible may participate.
The scheduled speakers are:
For more information, visit the Career Summit schedule of events.