Spirits remain high with Kalamazoo College Admission representatives as they recruit first-year students for fall 2021.
"We had a strong class in 2020 and we're hopeful we can have that again." Admission Event Coordinator Sarah Matyczyn said. "We're happy with where we stand considering the effects of the pandemic."
This optimism is taking shape as a new normal arises in the admission process. In the wake of the pandemic, Admission is using more virtual ways to reach next year's first-year students.
"If there's a silver lining to COVID-19, it's that we on multiple occasions have talked about creating virtual options for international students and west coast students because of the time difference," Matyczyn said. "We value in-person connections, but this really pushed us, and moving forward, this will help us."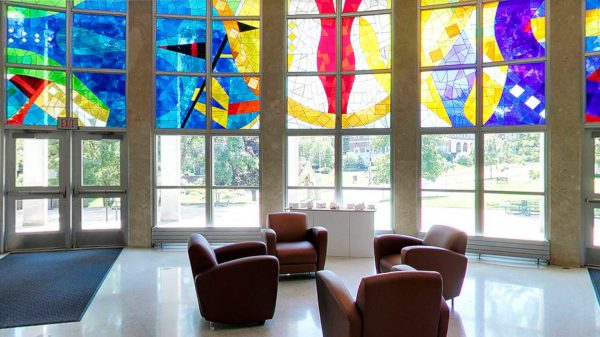 Prospective student opportunities for virtual visits include:
That's not to say that in-person visits have gone away. In fact, they restarted September 23 with a more personalized experience. One socially-distanced tour group consists of just one prospective student and family per tour guide.
"The tours go into the Hicks Student Center, Hoben Hall so they can see a residence hall room, the library and the Fitness and Wellness Center," Matyczyn said. "The rest of the trip is outside, but we will take them into Dow Science Center if they're interested in science and want to see a lab. The feedback we've received is that the families are extremely grateful for the in-person visits. They're also appreciative of the safety measures we've taken."
Regardless, there are no changes in the admission process itself. K maintains its traditional test-optional status so students don't have to submit an ACT or SAT score, and students will fill out the Common App along with an essay. In the meantime, how they choose to get to know K is up to them and help is always available.
"You can pick whatever experience is best for you," Matyczyn said. "The counselors say the same thing. We might address high school juniors a little differently than seniors, but a counselor is always available to talk. If you want some advice or even if you want to talk to a current K student, we'll make those connections for you."
Alumni Can Help Admission
Represent your alma mater to prospective students through both virtual and in-person activities. Learn more at the Alumni Engagement website.