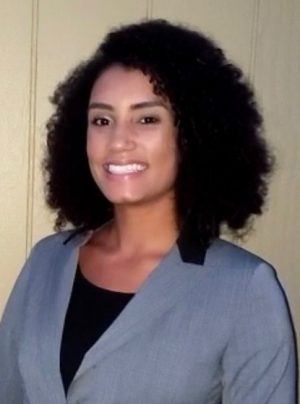 A nonprofit organization committed to cultivating leadership paved the way for two Kalamazoo College students to attend the Management Leadership for Tomorrow Seminar this spring. The event is attended by more than 120 employers and dedicated to nurturing and expanding minority leadership in technology.
Seminar attendees, including Vanessa Vigier and Ricky Brown, both '21, benefited from coaching, skills training and networking to shape their career paths thanks in part to the SAGA Foundation, which provides scholarships to K juniors and seniors, and recommended the seminar to K as a good opportunity for students. Management Leadership for Tomorrow Founder and CEO John Rice created the seminar to prepare students of color for high-trajectory, post-college jobs that deliver economic mobility for their families.
The SAGA Foundation had offered to cover the cost of two students traveling to San Francisco for the event had the pandemic not forced a virtual meeting this year. Regardless, Vigier and Brown, K's first seminar attendees, connected with technology companies such as Facebook, Google, Amazon, LinkedIn, Adobe and Electronic Arts to receive interview and résumé tips, information on what each company needs, and advice on developing a career path.
Management Leadership for Tomorrow offered three breakout tracks in finance, sales, and strategy and analytics for attendees. Vigier, a double major in business and international and area studies from Rochester Hills, chose the strategy and analytics track, as she was inspired by her interest in international business and her desire to make decisions based on data to benefit the world and its future. The end result, Vigier said, was an empowering experience thanks to the exceptional group of college students and company representatives attending, reflecting an array of racial and ethnic backgrounds.
"I'm definitely looking into many of the companies now, including some I'd never heard of before," Vigier said. "Some pitched their companies pretty well and they encouraged us to always be looking to the future."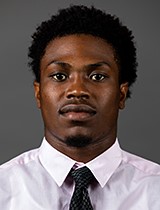 Brown, a business major from Detroit, chose the sales track, and agrees the seminar and the companies participating encouraged attendees to start planning for their first job as soon as possible. He added his liberal arts experience at K bolsters his candidacy as a prospective technology employee.
"I would say the liberal arts aspect makes me a more diverse candidate and that's something the companies look for," he said. "Workers have to adapt to different challenges and that's something I'm prepared to do."
Jessica Fowle, K's director of grants, fellowships and research, said she is currently recruiting K students who will be sophomores in the fall for next year's Management Leadership of Tomorrow seminar, an event Brown would encourage others to attend, especially if they want to work in the technology industry.
"It's one thing to have a goal in mind," Brown said. "It's another to know how to achieve it. I got that guidance from the presenters, who wanted to work in tech when they were starting out in their careers and didn't know how. I would definitely recommend it to other students."