Kalamazoo College tied for 11th in 2018 among small colleges and universities sending alumni to Teach for America, which recruits outstanding leaders to become lifelong advocates for educational equality in the U.S.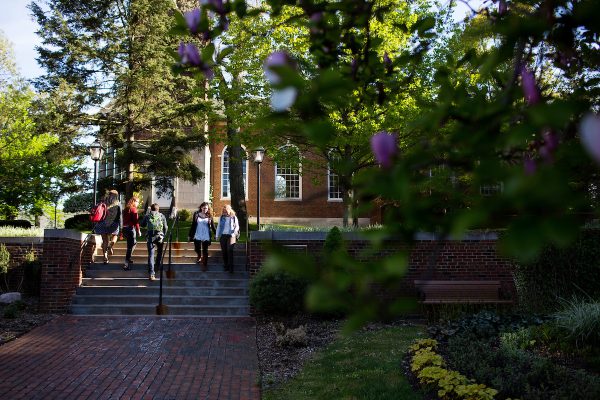 Teach for America's recruits work for at least two years in a low-income school district classroom, where they nurture students and build their own leadership skills. The experience helps recent graduates gain the context and clarity they need to move on to graduate school or continue developing educational equality in any sector. Recruits receive salaries and some receive student loan forgiveness.
The recruits, in 51 communities nationwide, will team up with more than 56,000 alumni leaders, who work as professional educators, policy makers, lawyers, business owners, nonprofit administrators, medical professionals and more, to expand children's opportunities. Of the organization's 3,600 recruits from more than 700 colleges and universities, seven recruits are 2018 K grads.
This year's recruits are among Teach for America's most diverse since its founding in 1990 with more than half the recruits identifying as people of color, about 45 percent coming from low-income backgrounds, and about a third being the first in their families to graduate from college.
Teach for America Recruitment Manager Jess Hernandez says K's place in the rankings figures considering the sense the College's students have for community engagement and the students' highly respected educational achievements.
"We only accept about 14 percent of the recruits who apply, so Kalamazoo College should be proud it's contributing such excellent numbers," said Hernandez, who has worked with K students for about two years. "We're looking for students who are leaders, and we're looking for strong academics. Kalamazoo College students check off those boxes," noting program and K alumni such as Michigan Rep. Darrin Camilleri.
"We see it in their civic engagement," she added. "We see it in their orientation leaders. We know that (Teach for America) offers Kalamazoo College students an opportunity to continue their service work after college and that's really attractive."
For more information about Teach for America, visit its website.