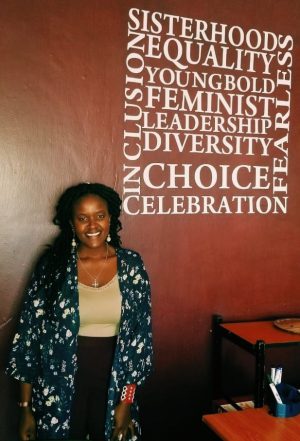 A group of Kalamazoo College students has a story to tell this International Women's Day. It's a story Shukurani A. Nsengiyumva '20, Anne Kearney Patton '22, Juanita Ledesma '21, Kushi Matharu '22 and Catherine Dennis '22 created in the form of a children's book with former visiting student Nelly Rupande through Associate Professor of Psychology Karyn Boatwright and her Feminist Psychology of Women class.
The book, titled Let's Talk About It, Period, depicts period poverty, referring to a woman's inadequate access to menstrual-hygiene products, along with period stigma directed toward the main character, a fourth-grade girl in Kenya experiencing her first period.
The story is important because "we want to fight the stigma that exists around periods and menstruation, and share what happens when you shame someone for having something so natural," said Nsengiyumva, who supervised the project as a teacher's assistant. She experienced period poverty herself during the early years of her period, only receiving pads when she went to boarding school. Otherwise, her mom couldn't afford them. She resettled in the U.S. as a Rwandan refugee in 2013 at age 15.
"It's a topic not just for those who experience menstruation, but those who might enforce the stigma related to it," she added.
Period poverty and stigma are issues in countries around the world. The group from Boatwright's class studied their effects this term through an eight-week syllabus developed by Rupande, who created the Binti Initiative.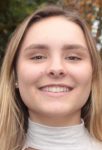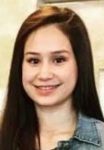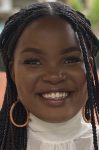 Rupande emerged as the top female student in the Department of Sociology at the University of Nairobi in Kenya and subsequently was chosen to attend K. Her nonprofit organization seeks to provide dignity to girls and women through access to feminine-hygiene products, educating girls about menstruation, and dispelling myths and negative perceptions of menstrual cycles.
Other topics in the syllabus included female circumcision and genital mutilation, sex education in Kenya, femicide, endometriosis and other period-related complications, and gender equality.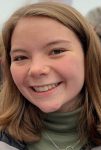 The group, with all serving as co-authors, concluded its work by presenting the film Period, a documentary on the stigma that surrounds menstruation in India.
"When Dr. Boatwright reached out to me with the opportunity to collaborate with the Feminist Psychology of women Class, I was thrilled," Rupande said. "She was my professor while I was at K and the very first person to show me around Kalamazoo. She is definitely someone who believes in me and I look up to her as a mentor."
The book's resolution involves educating the characters, each with a role to play in recognizing period stigma and poverty, so readers can learn about their own responsibilities in dispelling myths, avoiding shaming and reversing negative perceptions. Characters include a father, a sister, a young boy and a teacher to reflect just a few of the book's target audiences.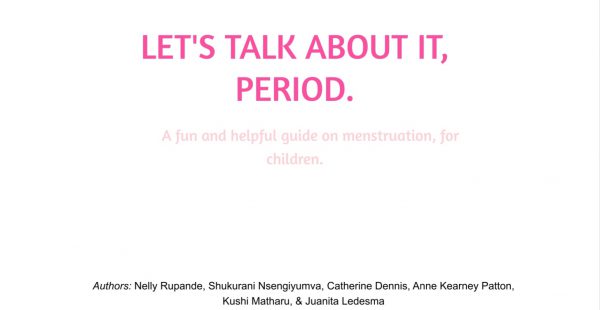 "Some people are approaching us saying they'd love to buy it for their niece or their daughter, Nsengiyumva said. "We made it to look like a children's book so it's appealing to them, but adults can use it as well. We want to inform anyone who's responsible for fighting the stigma."
The Binti Initiative hires women around the world to produce and sell feminine-hygiene products in their communities while making the sellers economically independent. That allows people such as Rupande and her associates to continue menstruation-education efforts by training women and girls to run them. The goal is to change perceptions, address health issues, and provide a forum for women and men.
Nsengiyumva is hoping Let's Talk About It, Period can eventually be a part of those education efforts and forums starting in Kenya with that country being just the beginning.
"There's not yet a set plan, but I think it would be nice to distribute not only in Kenya, but here," Nsengiyumva said.
Rupande adds the Binti Initiative is working with primary and elementary schools in Kenya to have the book available in libraries and community-resource centers by June. For more information on the book and its availability, email Nsengiyumva at Shukurani.Nsengiyumva16@kzoo.edu.