It's National Library Week and Kalamazoo College is celebrating with a look at some of the treasures and oddities in the A.M. Todd Rare Book Room at Upjohn Library Commons.
During National Library Week, you can see: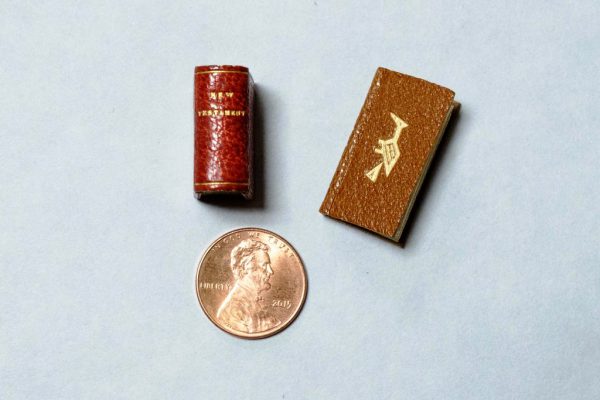 a postage stamp-sized New Testament (above left) presented to Augusta Todd, wife of Rare Book Room namesake Albert M. Todd, sometime in the early 20th century. Records indicate the book was one of five that was produced in Vienna by the famed Zaehnsdorf book bindery. Copies also were given to British Queens Alexandra and Mary;
the "Bird Book," (above right) a quirky California production about which little is known;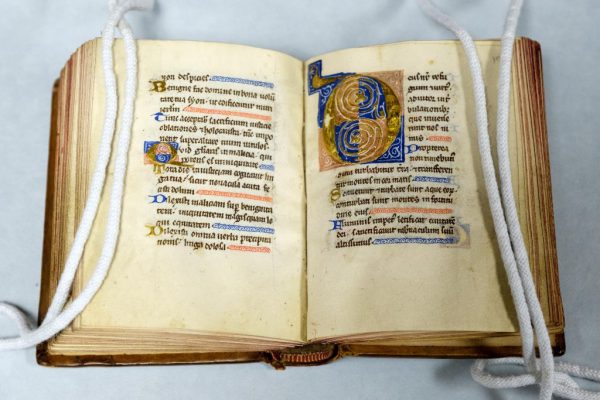 this 14th century illuminated psalter, or Book of Psalms, written on uterine vellum, the cured skin of an unborn calf;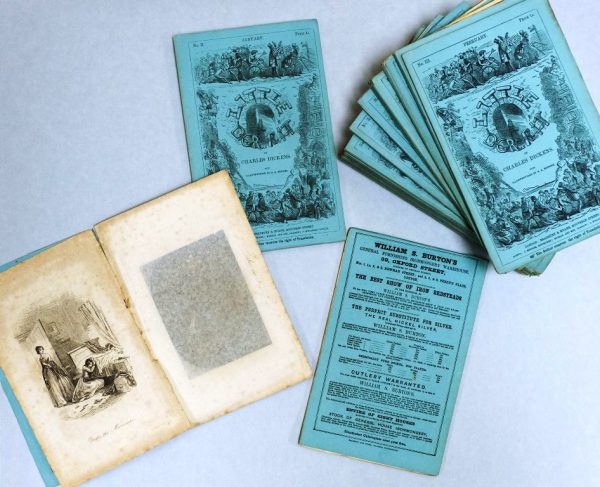 an original 20-volume edition of Charles Dickens' novel "Little Dorrit," printed in pamphlet form as it was sold on the streets of 1850s London. Replete with illustrations and ads, this serialization was sold on the streets of London at a price of 1 shilling for each monthly edition from 1855 to 1857. The Rare Book Room also has a similar edition of Dickens' "Bleak House;"
this incunabulum, or early printed book, of Livy's history of Rome, dating from 1470, when the Gutenberg press was a relatively new innovation;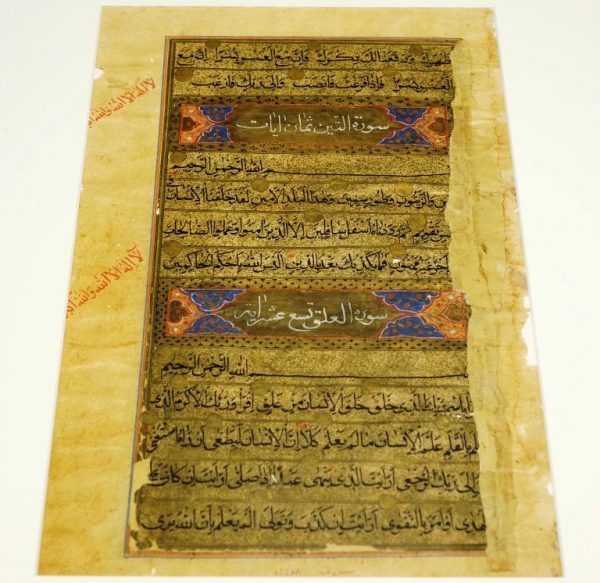 a manuscript leaf of an undetermined age from a Quran that appears to be hundreds of years old;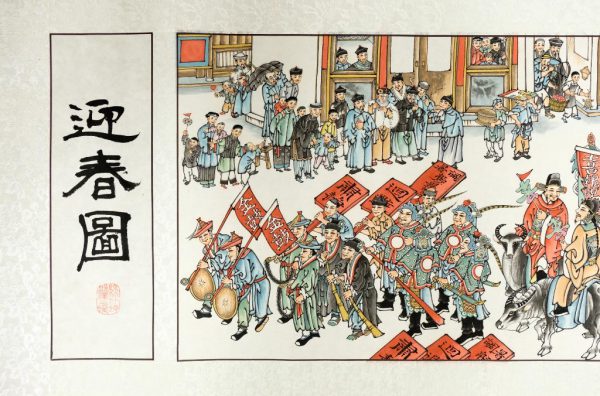 this reproduction of the Chinese New Year picture scroll, or nihua, "Welcome Spring," was a gift to Kalamazoo College by the parents of Mengyang Chen '11 upon her graduation;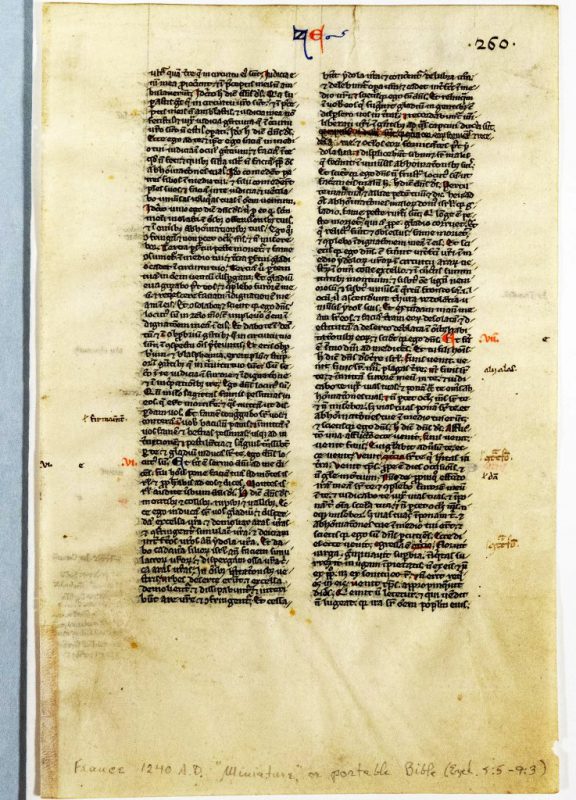 this leaf from a Latin Bible produced in France in 1240 that might be the oldest item in the collection; and
this parchment Antiphony of the Common of the Saints was designed to allow an entire choir to see it simultaneously. Bearing the stamp of a library in Rome, its date is unknown. It is the largest book in the Rare Book Room collection.
Hours for the Rare Book Room, 326 ULC, are currently 8:30 a.m. to 12:30 p.m. Monday, 8:30 a.m. to noon Wednesday and 8:30 a.m. to 3 p.m. Thursday. To access the collection, or to get your own tour of its holdings, contact Rare Book Room manager Mallory Heslinger at 269-337-5762 or mallory.heslinger@kzoo.edu. And keep an eye out for an upcoming spring display at the library, curated by College Archivist Lisa Murphy '99. Titled "Murderous Plots and Rivalries During the time of Mary Queen of Scots," it promises to be a "Game of Thrones"-like exhibition of Gothic illustrations and artifacts, drawn from the Rare Book Room collection.