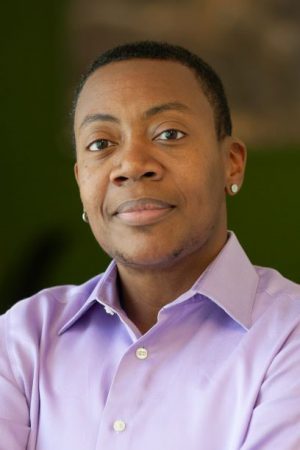 A renowned professor, author, scholar, activist, TED Talk speaker and Kalamazoo College alumnus will help K celebrate Martin Luther King Jr. Day with a virtual event at 11 a.m. on Monday, January 18.
Colorado State University School of Education Professor Dr. D-L Stewart '95 focuses on empowering and imagining futures that sustain and cultivate the learning, growth and success of minoritized groups in postsecondary education. His work is motivated by an ethic of love grounded in justice and informed by the lived experiences of individuals with multiple marginalities, along with the effects of systems of oppression. Stewart will deliver a keynote titled "I Wish I Knew How it Would Feel to be Free."
The address will share a title with a song performed by Nina Simone in the 1970s, a time when any gains from the Civil Rights Movement, led by many including King, were threatened with a white flight to the suburbs, protests against school desegregation in northern urban cities and the beginnings of mass incarceration. Stewart will compare those times to our current times and note many similarities.
The event, which is open to the public, will include an opening address and introduction from Asia Smith '21. Access the event at the scheduled time here through Zoom. The passcode is MLKDay. For more information and any accommodations, email Director of Intercultural Student Life Natalia T. Carvalho-Pinto at ncarvalh@kzoo.edu.