Kalamazoo College is hosting its Day of Gracious Giving on Wednesday, May 17, 2023. The annual giving day is the biggest fundraising day of the year for the College, and the entire K community is invited to come together to provide vital support for the student experience.
Last year's Day of Gracious Giving raised $448,353 from 1,433 donors, not including challenge matches. Contributions of all sizes supported scholarships and financial aid, faculty resources and K's highest priorities.
Over the last several years, the Day of Gracious Giving has been held on the same day as K's Day of Gracious Living, a nearly 50-year Kalamazoo College tradition where student representatives select a day off, canceling classes.
The actual date for the Day of Gracious Living—or DOGL (pronounced like doggle), as it is often referred to across campus—has always been a closely guarded surprise for students and employees, including K's Advancement staff, who have previously planned the giving day with only a general idea of when the date might finally fall. This year, the College has decided to designate a specific date for the giving day, keeping the spirit of DOGL while adding the predictability of a more traditional giving day.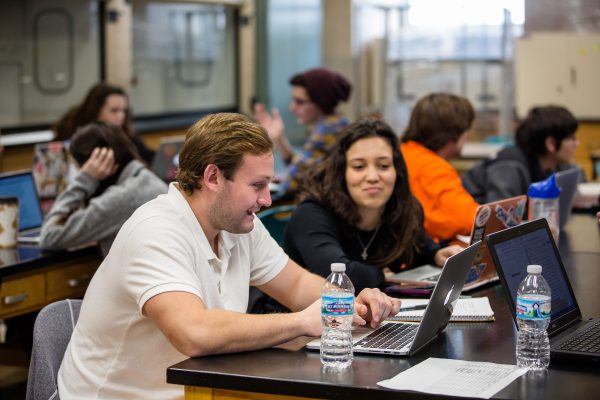 As for the Day of Gracious Living, it will continue to be chosen by student representatives, its date only revealed when the campus-wide email goes out and the chapel bells begin to ring, signaling to all students: set aside your books, gather up your friends and get your sunscreen and beach blankets ready.  
"We believe that the Day of Gracious Giving encompasses the traditional spirit of DOGL—one of joy, appreciation and gratitude—whether or not it is held on the exact same day," said Laurel Palmer, director of the Kalamazoo College Fund. "Choosing a date ahead of time gives the College a consistent timeframe for planning and communicating about the event. We hope that this change will allow us to reach the broadest audience possible."
Palmer also encourages everyone in the K community to be a part of the Day of Gracious Giving, whether it's by creating a buzz on social media to encourage participation, offering a challenge or making a donation.
"Making a gift—of any size—on the Day of Gracious Giving helps to ensure that students are able to participate in the experiences that make the K education distinctive."
If you would like to give to K, please visit www.kzoo.edu/giving and place Day of Gracious Giving in the special instructions area to have your gift included as part of the day. Your contribution makes it possible for Kalamazoo College to provide brighter opportunities for K students—preparing them to shine a brighter light into the world as alumni.