The Gilmore is scheduling two concerts on campus at Stetson Chapel and the Kalamazoo College community is invited to attend both at a discount.
First, pianist Jean-Yves Thibaudet will perform at 7:30 p.m. this Thursday. The world-renowned performer has recorded more than 50 albums and performs a range of solo, chamber and orchestral pieces at worldwide venues. In the 2022-23 season, he is performing with colleagues including Renée Fleming, Itzhak Perlman, Michael Tilson Thomas and Emanuel Ax, and he is playing Debussy's Préludes in Switzerland, Canada, Luxembourg, the Netherlands and throughout the U.S., including at Carnegie Hall.
Thibaudet's recordings have received two Grammy nominations, and his 2021 album Carte Blanche features a collection of deeply personal solo piano pieces never-before recorded by the pianist. He has also worked in film, as a soloist in Dario Marianelli's award-winning and nominated scores for Atonement, which won an Oscar for Best Original Score, and Pride and Prejudice; in Alexandre Desplat's soundtrack for Extremely Loud and Incredibly Close; and in Wes Anderson's film, The French Dispatch.
Then, Maria João Pires will perform at 4 p.m. Sunday, May 21.
Pires launched the Partitura Project in Belgium in 2012, with the aim to encourage cooperation and social engagement among pianists, while balancing the dynamic between artists toward altruism rather than competitiveness. She will conclude her nine-day workshop for pianists with a solo and joint performance with her students. The program and participants will be announced from the stage.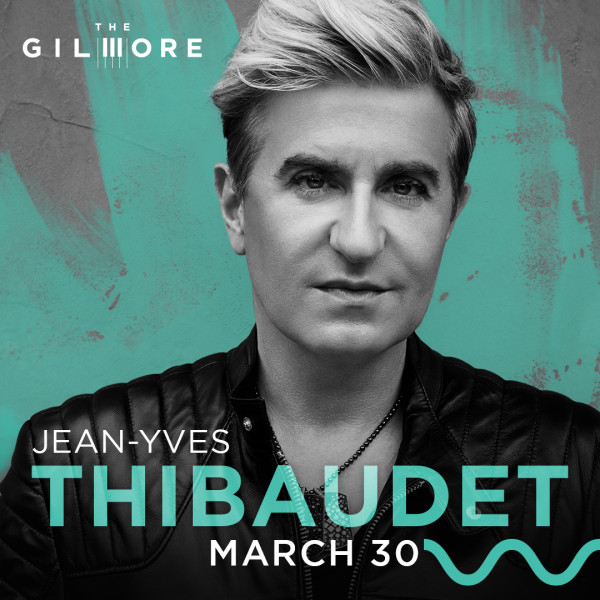 A piano master admired for her interpretations of Chopin, Schubert and Mozart, Pires is known for her lightness of touch and vital imagination. She has devoted herself to expressing the influence of art in life, community and education. Reflecting on this philosophy, she has said, "We have a responsibility to lead our life in the best possible way, to help others and to share this planet with compassion. Music and art are the deepest expressions of our soul and the direct transmission of our universe. I think everyone is born an artist and art should be shared with all people on this planet."
Born in 1944 in Lisbon, Pires gave her first performance at age 4, and received Portugal's highest award for young musicians at age 9. She gained international recognition upon winning first prize at the Brussels Beethoven International Competition, commemorating the composer's 200th birthday in 1970. Pires has appeared all over the globe with major orchestras including the Berliner Philharmoniker, the Boston Symphony Orchestra, the Royal Concertgebouw Orchestra, the London Philharmonic, the Orchestre de Paris, and the Wiener Philharmoniker.
Faculty and staff are eligible for buy one, get one free tickets to both concerts. Students are eligible for single free tickets.
Before adding tickets to your cart for the Thibaudet concert or the Pires concert on the Gilmore website, click "Promo Code" on the upper right of the ticketing page. Students should use the code KCSTU23. Faculty and staff should use the code KC23. Click "Apply Promo Code" and choose your tickets. The discount will be applied at checkout. Rush tickets will also be available with a K ID on the day of the concert when the box office opens on site.