A Kalamazoo College professor has a featured role in a documentary, premiering Sunday, about the improbable toppling of Utah's gay marriage ban.
Taylor Petrey, associate professor of religion, says he gave an extensive interview to the makers of "Church and State" about the role of the Salt Lake City-based Church of Latter-day Saints in the fight against legalizing gay marriage.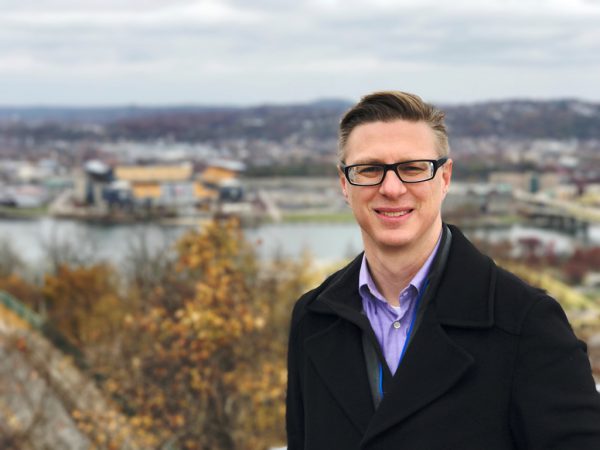 The movie, premiering at the American Documentary Film Festival in Palm Springs, California, documents how a gay-rights activist teamed with a small Salt Lake City law firm to win an unexpected 2013 court ruling that overturned the conservative state's law against same-sex marriage. When the U.S. Supreme Court refused to hear an appeal of the ban the next October, gay marriage became legal in Utah. With a Supreme Court ruling in 2015, it became the law nationwide.
Utah is more than 60 percent Mormon, and "the conflict between Mormons and gay-rights activists became the defining issue of modern Mormonism," Petrey says in a clip from the movie trailer.
In the interview for the movie, Petrey, who was raised in Utah and is a member of the church, addressed how Mormons, as they sought mainstream acceptance, moved from sanctioning an alternative form of marriage — polygamy, which they abandoned in 1890 — to adopting conservative positions on social issues that mirrored those of evangelical Christians.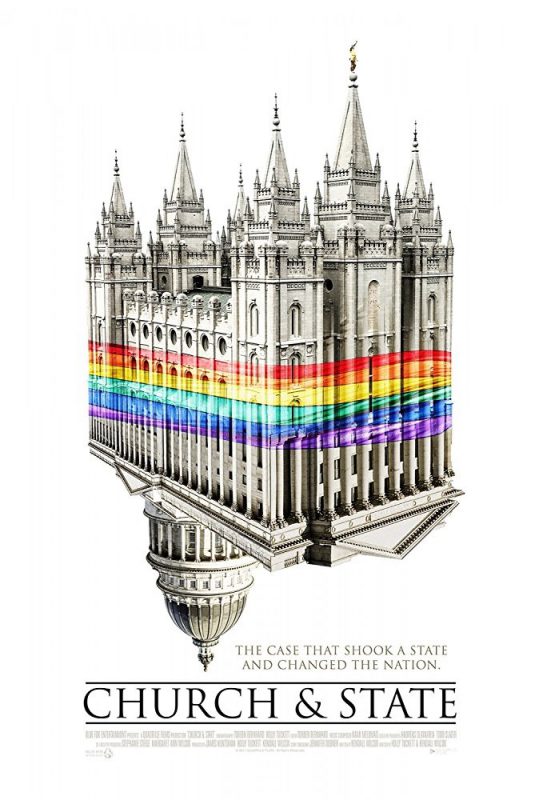 Though he specializes at K in the history of ancient Christianity, he also studied the history of Mormonism and sexuality, and wrote about the issue during a 2016-17 stint as a visiting professor at Harvard Divinity School.
He says he first met one of the Utah-based producers of "Church and State," Kendall Wilcox, five or six years ago during a previous project on gay Mormons. "We've been in touch off and on," he says.
Wilcox's partner in the production, Holly Tuckett, says that in the film–edited, coincidentally, by Kalamazoo native Torben Bernhard–Petrey appears repeatedly, serving as the main authority on the history and positions of the church on homosexuality and gay marriage.
"He helps contextualize all of that for us." she says.
Petrey says the choice to use him as an expert on the subject was understandable.
"It's a small world of Mormons who are interested in this stuff," he says.
He hasn't seen the movie and got his first glimpse of it when he watched the trailer online, he says. Set to be released to theaters late this summer, it was named as one of the documentary festival's "10 must-see" films by The Desert Sun of Palm Springs.
"I guess I'll see it when the rest of the world sees it in August," Petrey says.