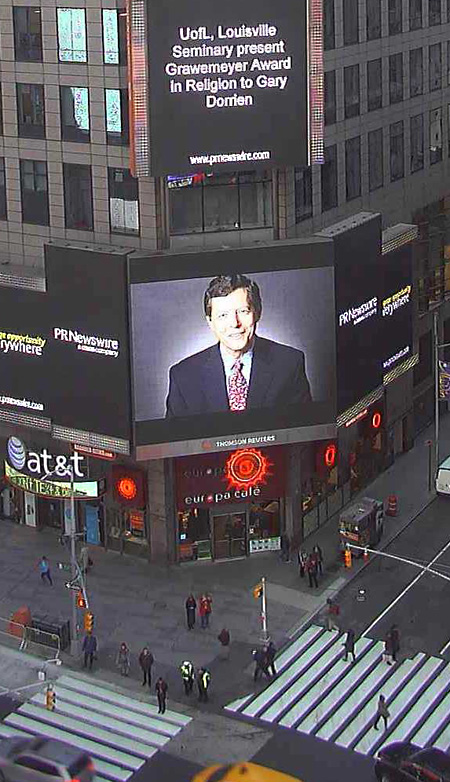 Gary Dorrien, a former professor of religion and chaplain at Kalamazoo College, was named the recipient of the 2017 Grawemeyer Award in Religion for his book, The New Abolition: W.E.B. Du Bois and the Black Social Gospel. Gary is the Reinhold Niebuhr professor of social ethics at Union Theological Seminary and a professor of religion at Columbia University. Gary is an Episcopal priest and a recent past president of the American Theological Society. He is a prolific scholar and has written 17 books.
The Grawemeyer Award, spearheaded by Louisville Presbyterian Theological Seminary and the University of Louisville, pays tribute to the power of creative ideas, emphasizing the impact that a single idea can have on the world.
In The New Abolition Gary describes the early history of the Black Social Gospel from its nineteenth-century founding to its close association in the 20th century with W.E.B. Du Bois. He offers a new perspective on modern Christianity and the civil rights era by delineating the tradition of social justice theology and activism that led to work and achievements of Martin Luther King Jr.
The Grawemeyer carries a $100,000 cash award which will be presented to Gary during an award ceremony early next year. Congratulations, Gary! Kalamazoo College adds its good wishes to those that appeared in New York City's Times Square (see photo).