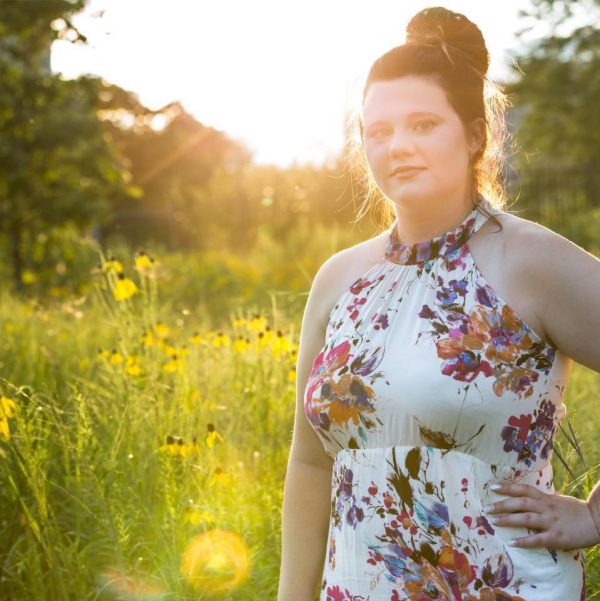 If increasing voter participation among young adults in Michigan is the goal, Kalamazoo College could be a part of the solution thanks to Hope Miller '22.
Secretary of State Jocelyn Benson has chosen Miller, of Manistee, as one of 33 students from two-year and four-year higher-education institutions across the state to serve on the College Student Advisory Task Force. The group is charged with recommending ways to help other college students in Michigan overcome their barriers to voting.
Participants will recommend a series of programmatic, administrative or policy changes to address those barriers through diverse perspectives as the Michigan Department of State works to implement the Promote the Vote constitutional amendment passed by voters last November.
"Young people are the future of our democracy, and this task force is an important step toward ensuring their voices are heard on Election Day and beyond," Benson said in a news release. "I look forward to working with students, faculty and administrators in the months ahead to empower the next generation of voters."
Miller said she is thrilled to be a part of the task force.
"Secretary Benson is incredible, and to be one of just 33 students from Michigan chosen to serve for her is such an honor. I think she's doing great things by offering students an outlet to get their ideas straight to the individuals that can help make them a reality."
The task force met in September and will meet two more times this fall before applying their ideas at their respective campuses and reporting back to Benson regarding what was successful. Miller, for example, says strategically placed satellite offices for the Secretary of State on college campuses might help the cause.
"I am super interested to see what we can do regarding satellite offices on college campuses, as well as making voting more accessible to everyone," Miller said. "I think that Secretary Benson is leading the way for what all states should be doing. For us to be able to raise voter turnout in the United States, we need to be able to identify barriers to voting, and talk to the individuals directly affected by those barriers."
It's common for people with K ties to seek increased voter participation, especially among young adults. K alumna Carolyn DeWitt '04, for example, is president of Rock the Vote, a nonpartisan and nonprofit organization dedicated to building the political power of young voters; and Emily Kowey '17, the assistant director of K's Center for Civic Engagement, helps power K Votes, a non-partisan coalition that informs K students, faculty and staff about voting and civic engagement.
Miller, though, credits Assistant Professor of Political Science Justin Berry and his class on voting, campaigns and elections for preparing and inspiring her to join the task force.
"Dr. Berry has been an enormous help, teaching me the barriers to voting, how to read and analyze voter turnout stats, and how to effectively draft solutions to the issues faced by voters," Miller said. "I am super excited to see what we come up with at our second meeting, and how our ideas will change voting at K."