Crain's Detroit Business is honoring a Kalamazoo College alumna in its 2018 list of 26 Notable Women in Technology.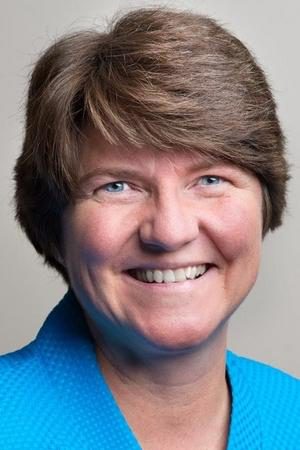 Amy Courter '83 is principal of Azimuth Centers of Excellence, a leadership development and public speaking organization. Additionally, she serves as CEO of inerTRAIN providing an online portal for personal-fitness trainers to deliver custom workouts to clients, as well as inerTEAM for coaches and trainers to equip their athletic teams with workouts and drills. Courter's career also includes 20 years of leadership at Valassis, formerly a $2.3 billion public marketing-services corporation.
Courter has served as the national commander and chief executive officer of the all-volunteer Civil Air Patrol, the Official Auxiliary of the U.S. Air Force that performs 90 percent of the Search and Rescue in the U.S. and Puerto Rico. She also serves or has served on several boards of for-profit and non-profit organizations including the Kalamazoo College Board of Trustees, Dell EMC Federal Advisory Board, National Defense Industrial Association, Women in Defense, Michigan Business and Professional Women and Air Reserve Forces Policy Committee. She is a member of InfraGard and remains active in the cybersecurity community and the Civil Air Patrol. Courter enjoys career coaching K students.
Courter and the other women featured in Notable Women in Technology were selected based on their career accomplishments, their involvement in nonprofits and community organizations, and how they mentor others in their field or inspire girls and young women to consider STEM careers.
Read more about the honorees in technology and other industries at the Crain's Detroit Business website. Honorees in other industries include K alumnae Cheryl Johnson '83 and Jennifer Lepard '86 who are Notable Women in Nonprofits.