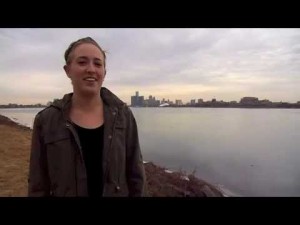 Kalamazoo College alumni, Annie Gough '15 and Eric Silverstein '14 have been selected as two of 30 Fellows to participate in Challenge Detroit, an urban revitalization program focused on attracting and retaining talent in Detroit in an effort to spur revitalization. Gough and Silverstein were chosen from hundreds of applicants to collaborate with individuals from all over the country and live, work, play, give, and lead in Detroit.
Challenge Detroit is a one-year fellowship program that provides the opportunity for tomorrow's leaders to work at top regional companies, while spending one day a week collaborating with area nonprofits to address regional challenges and opportunities, including multi-modal transportation, homelessness, and community development.
During their year with Challenge Detroit, Annie will work with partnering host company Beaumont Health System, while Eric will work with partnering host General Motors.
Annie graduated from Grosse Pointe (Mich.) South High School and earned a B.A. degree in English at K. During her time at K, she also studied abroad at University of Aberdeen in Scotland.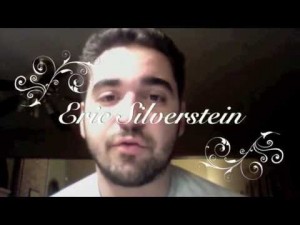 "Growing up right next door to the city, I have always fostered a fondness for Detroit's complex culture and history," said Annie. "Now, I am eager to understand and identify with the city on a more intimate level by being fully immersed through living, working, playing and giving here."
Eric is a Troy (Mich.) High School grad who earned a B.A. degree in psychology from K. He studied abroad at Universidad Antonio de Nebrija in Spain during his time at K.
"I have always welcomed adversity, so I guess you could say we have mutual interests," said Eric.
During their year in Detroit, Annie and Eric will share their stories through regular blogging, video logging, and social media updates. For more information on Challenge Detroit and see videos with Annie and Eric talking about their upcoming experiences, visit www.challengedetroit.org/the-fellows.